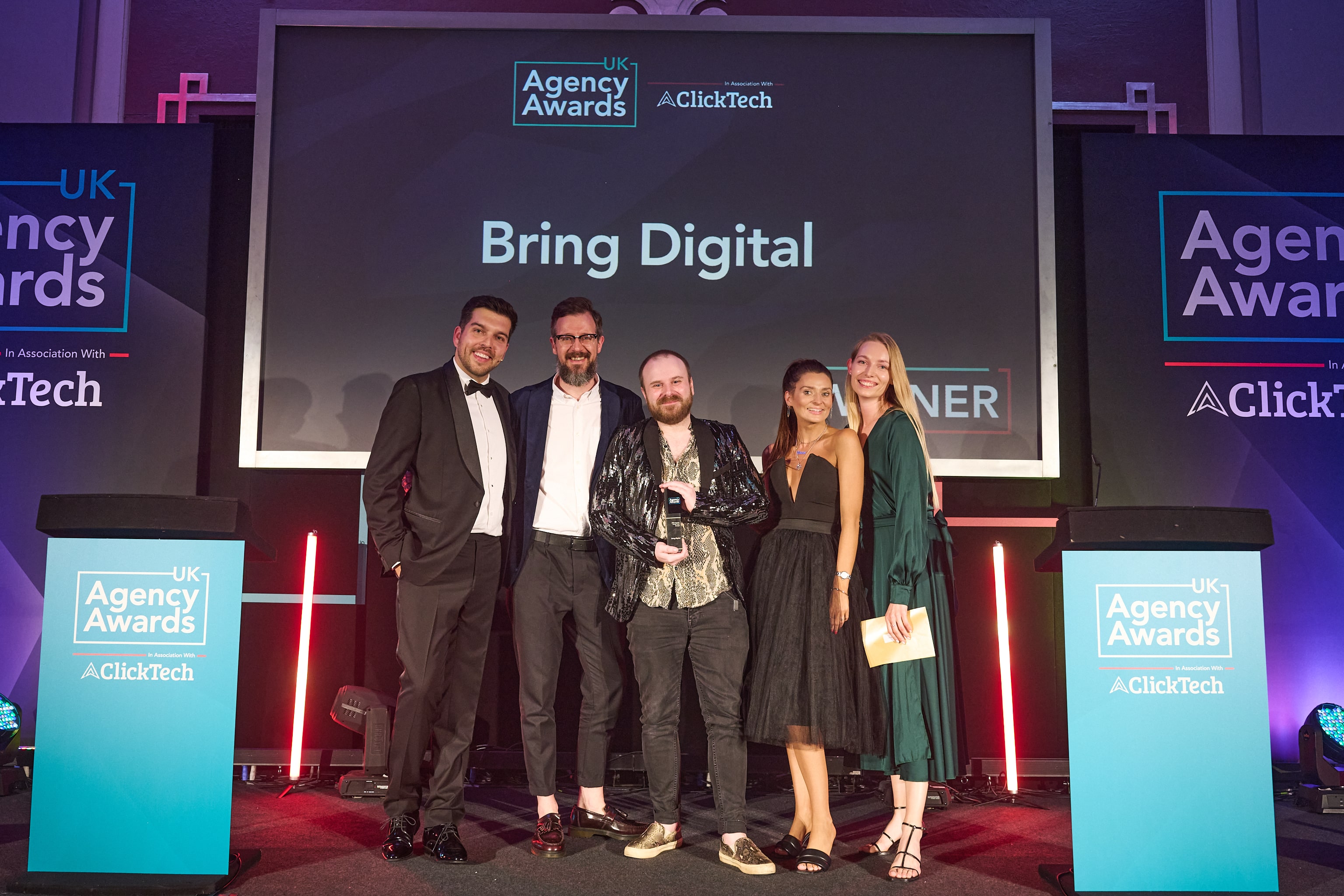 Leading digital marketing agency Bring Digital has been named the country's Large Digital Agency of the Year at the 2023 UK Agency Awards in a haul of major accolades.
The award winners were announced on Thursday night at the ceremony hosted at the Sheraton Grand in London. It was an eventful night in which Bring Digital claimed two high-profile awards — the other being "Large SEO Agency of the Year" — and its parent company Dark Matter Commerce scooped up "Large eCommerce Agency of the Year".
Here's what the judges had to say:
"We thought it was great to see a range of examples of this agency's work. The way they've integrated AI technology into reporting and adopted cost-saving localisation is impressive, resulting in brilliant growth and profitability. Well done and congratulations on your achievements!"
The wins make a welcome addition to Bring Digital's existing awards cabinet, which includes "UK eCommerce Agency of the Year 2020" among many others. The agency will have little time to rest, though, with three further nominations secured at the Prolific North Marketing Awards, hosted in October at Old Trafford.
Bring Digital's CEO Justin Young said: "I firmly believe that outstanding work deserves recognition. That's exactly what happened on Thursday night. I for one am incredibly proud of the team at Bring Digital for delivering the kind of results that the judges just couldn't ignore."
"Well done to every single one of our amazing team. Now we need to dream even bigger!"