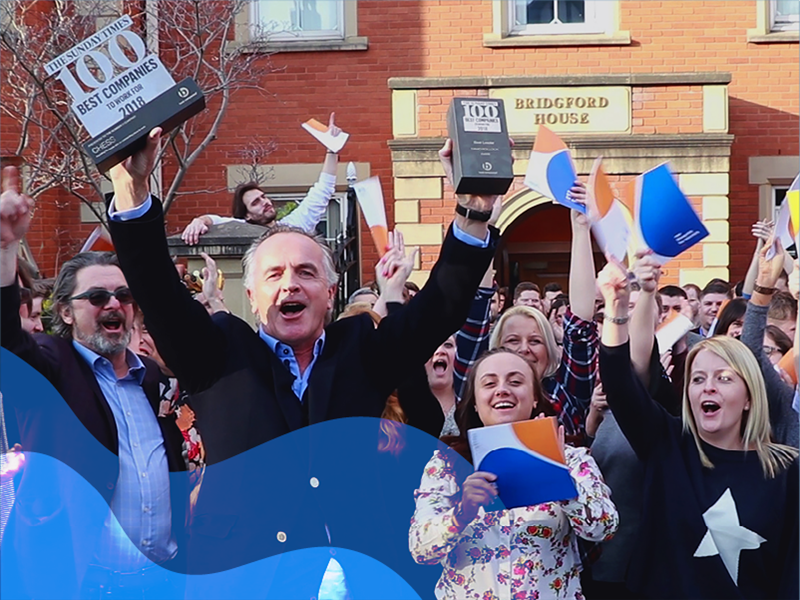 When I first joined Chess in 2006 as a Financial controller, we were a completely different business. It is fascinating how quickly we grew into the company we are today and what opportunities this opened to our people, including myself, looking at my journey. We accelerated our growth and expanded our portfolio from purely telco services to security, digital and ICT. However, the one thing that has been constant from the moment I joined to this very day is our culture.
This year we were delighted to achieve 3* Best Companies Accreditation again, placing in the top 15 large companies in the UK for the 6th year running, and extended our time in the top 100 to 12 years. We also achieved 2nd best Telecoms company to work for in the UK. These awards are for each and every one of our people who have been tremendous since lockdown began.
Performance and culture go hand in hand
Our ambition is to be a great place to work and a great place to be a customer. I always say that running a performance-driven business and having a great culture are not mutually exclusive. The strength of our culture and its adoption by our leaders and people guaranteed two things. That our people would be supporting each other and that they would be working as diligently as they always have for our customers no matter their office location. This has never been more evident than through recent times. Our people are proud to work at Chess, we have a great refreshed product and service offering, and with those two things in mind, we are hugely optimistic for the future.
Creating a great place to work for
I am often asked what is a great culture and how do you create one? It is impossible to build a great culture overnight. Ours has evolved over 27 years! Previously a good culture may have been a nice-to-have for some, but I would suggest it is currently a necessity for survival. People are making it clear that flexibility in working patterns is a must-have now, and we all need to work harder to keep our good people. We also get access to a wider talent pool, which may not have been accessible in our location. People also deserve to be heard more than ever. Our business finds it incredibly valuable to listen to great ideas from more people than just through the traditional hierarchical structure.
Keeping the culture alive during the pandemic
At Chess, we had a head start in 3 critical areas as restrictions began:
Some of our people already worked at home or customer's sites for some or all of the week.
We operate in the tech space, and we were already utilising solutions to allow flexible working.
And perhaps most importantly, we have a culture that we had built up over 27 years that underpins all we do.
We never allow complacency to set in, and our focus at present includes the continued evolution of flexible working and ensuring communication is as effective as ever. We realised the importance of good communication and caring for our people early on. The board began doing written company-wide updates to reduce uncertainty and stress. Leaders organised daily huddles with their teams to go over work tasks and ensure that everyone is feeling well and safe. We introduced daily status to keep track of morale, and we launched our FutureFit strategy to aid the wellbeing of our people.
We are confident we have built on that head start and are proud to support our customers and partners on their onward journey through our secure, reliable, cost-effective solutions and award-winning culture. Feel free to download a copy of our Blueprint to understand more about who we are and where we are heading.