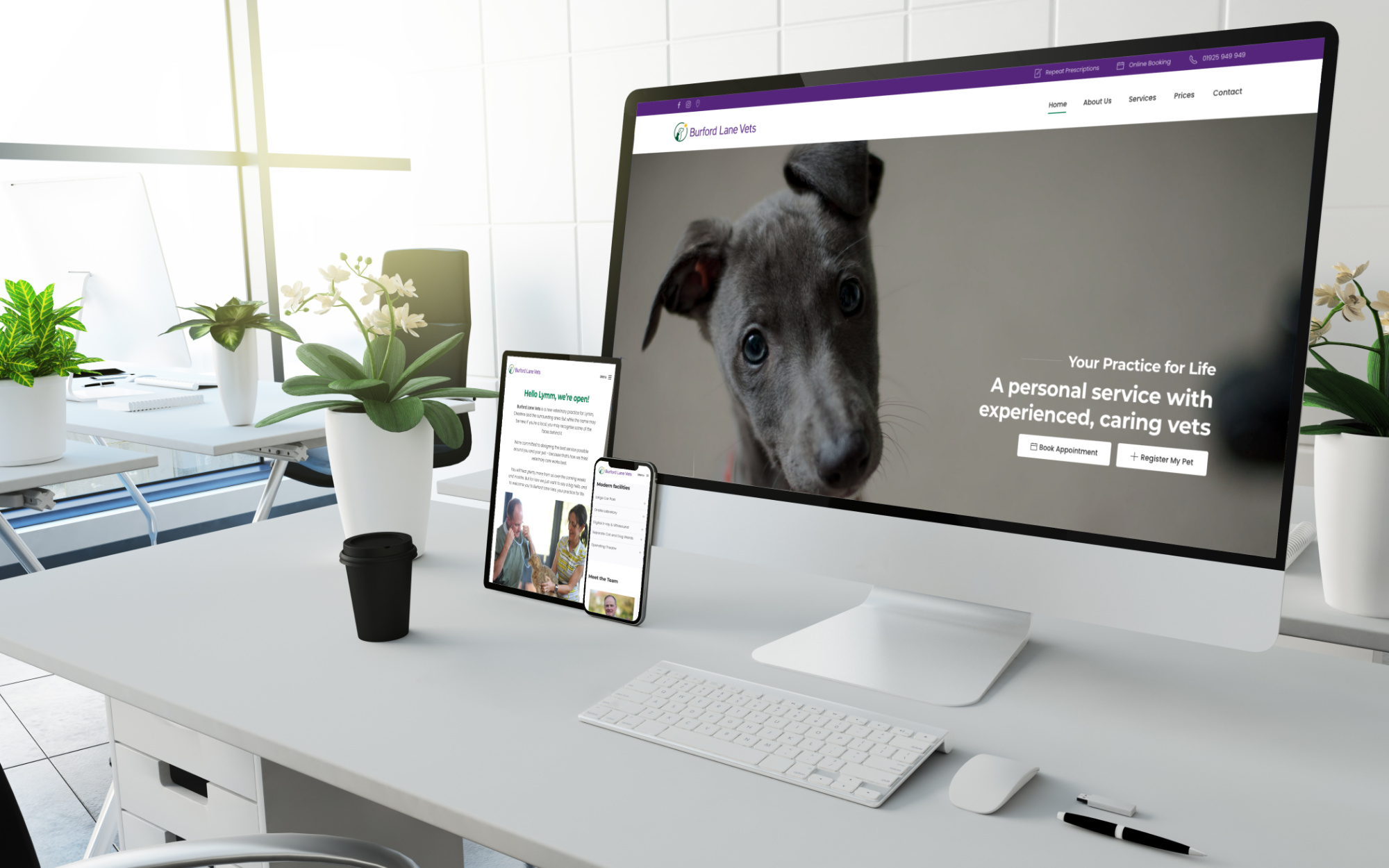 ConCom Web design has favoured the Joomla! CMS for 15 years. We know Joomla, trust Joomla, work with it daily and give back to the Joomla project whenever possible.
Here's the first website we have built using the new Joomla 4. It looks and works great for the client, the user, and all devices, but with minimal optimisation, it produces near 100% results in GTMetrix. Let down only by a 3rd party chatbot tool the client is insistent on using.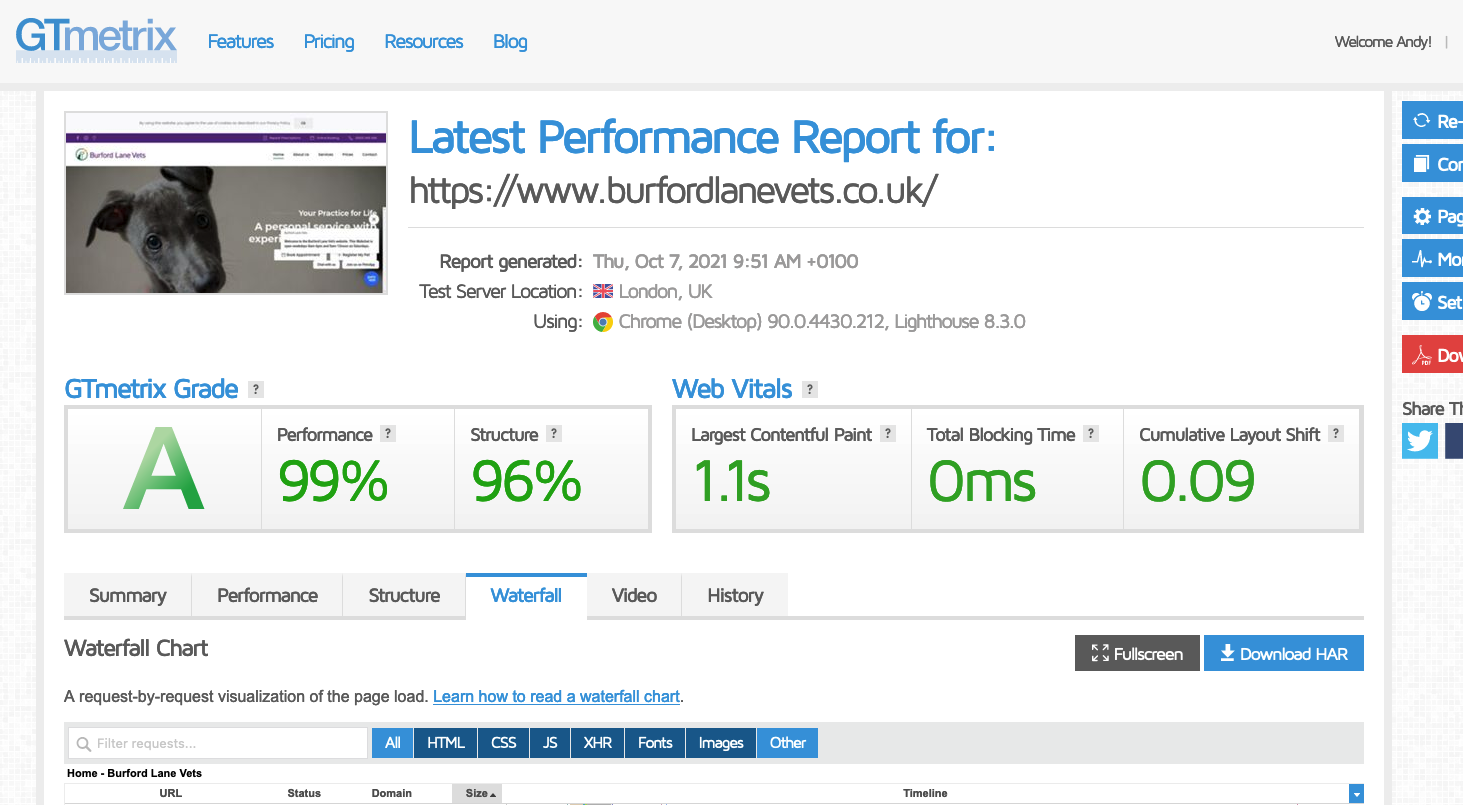 GT Metrix results for Joomla4 WebsiteCase Study
Built from the ground up using Joomla4. Burford Lane Vets will be an evolving website, offering new services, locations and information for pet owners. The website uses some great 3rd party functionality allowing pet owners to book appointments online with their favoured vet. Also, chat with staff using pets App, register pets, and order repeat prescriptions.
Website: www.burfordlanevets.co.uk/
Location: Lymm, Warrington, Cheshire
Tech: Joomla4 CMS, hosted on our UK PCI Compliant LiteSpeed Servers, with PHP7.4.x, SSL, HTTP/2.
Joomla 4 delivers best in class accessibility. All visitors to your website will benefit. Layout, contrast and infrastructure all have accessibility built-in. Joomla 4 aims for W3C Accessibility Guidelines (WCAG) 2.1 (with AA compliance)
With workflows, you can create any number of processes to take your content creation from idea to polished publication in a defined and controlled way. Workflow plugins create a powerful new ecosphere speeding up content creation.
Get to the top of any search engine fast with Joomla 4. It takes care of SEO so you can focus on getting your great content noticed. SEO built into the page means you get the correct page structure without any additional extensions.
With Joomla 4 you benefit from increased performance. Speed is one of the top factors in converting clicks to views. Whether your site is e-commerce or you need to grow your subscriptions. Joomla 4 makes it go like a rocket.
Running a website with well written, state-of-the-art code helps you stay safe. Joomla 4 contains many changes designed to maximise security and keep hackers out. Moving to Joomla 4 is the wise choice.
A redesigned administration area speeds content creation. Improved media manager and editor updates give you the power to design and build amazing websites. Article templates help you and your colleagues keep to the page design.
Let your users find your content fast and efficiently. Joomla 4 search is advanced and configurable. With an active indexer, once indexed it adds content as it's created so you need do no more than concentrate on creating more stunning content.
Customisable e-mail templates speed up the process of site deployment and personalisation. Change the site e-mails to fit your brand. Use the distinctive style of your site to communicate with your users when sending site e-mails.