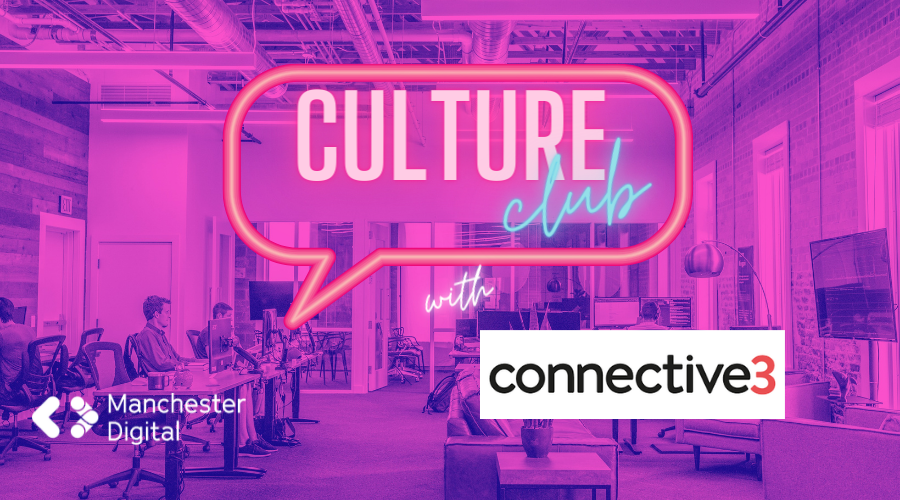 Joining us for the latest edition of MD Culture Club is digital performance agency connective3. To find out more about their company culture and what it's like to work there, we caught up with three members of the team.
The talent lead…
Charlie Harris, Sales and Marketing Director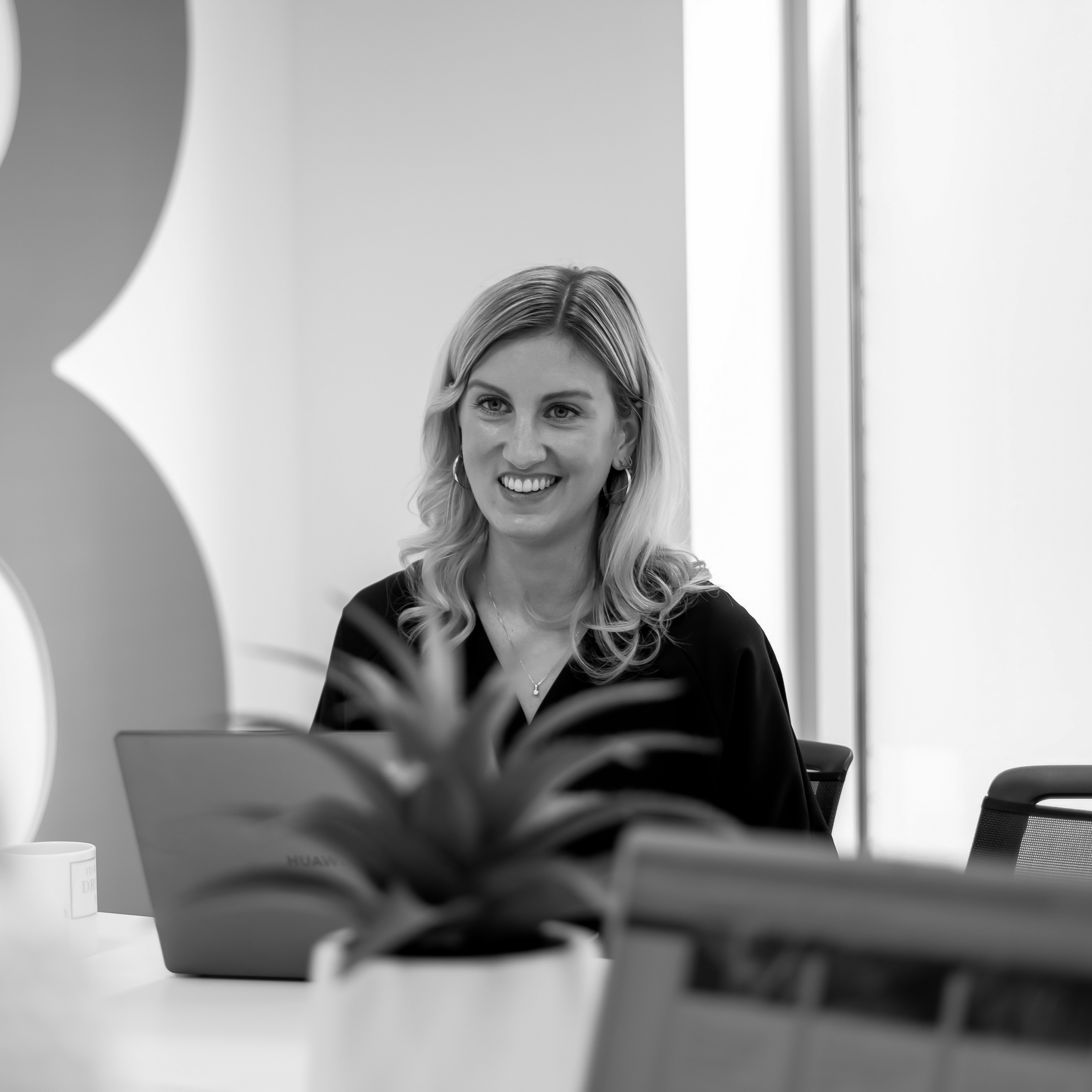 Can you tell us a little bit about the company, before describing the culture at the organisation?
connective3 is a digital performance agency, and we create market leaders through delivering expert-led digital strategies across SEO, Paid Media, Digital PR, Content Marketing, Social Media, Analytics and CRO.
Although connective3 is fairly new, our team have been delivering industry leading results for brands for over 30 years. We founded the business to bring together the absolute best digital marketers to drive performance for our clients. To date, some of our biggest clients include thortful, ComparetheMarket and Ebuyer – for whom we provide strategic digital marketing support across Paid, Organic and Digital PR.
Since our launch in October 2019, our team has grown from 7-60 employees, with offices in Manchester and London, and our headquarters in Leeds.
How does the company go above and beyond to attract and retain tech talent?
We believe any agency is only as good as its people – and we truly believe ours are the best. Our management team all started as juniors in agencies, and worked their way to the top through delivering exceptional results in their roles. At c3, we truly believe in building a culture where we promote within, and recognise the members of our team for their commitment in driving forward the growth of our business.
From an employment perspective, we offer flexible working, with the option to work from any of our offices in the UK for when you do come to the office, depending on what suits your week. We have a healthy training budget to help with career development and growth. On the fun side of things, we offer all that you'd expect, from exciting team socials to an employee benefit scheme offering discounts across everything from fashion to food.
Our favourite perk, however, is our volunteer abroad scheme, which offers our team the opportunity to pitch each year for a charity of their choice to support – anywhere in the world - with all expenses paid by c3. This year's winner is going to Thailand (pending travel restrictions lifting) to go and work in an elephant sanctuary and tick off one of her bucket list goals. We love being able to give back to our team, and we find this is a really creative and exciting way to be able to do that.
What does the future look like for the company and its employees?
Looking forward, we're keen to continue on our trajectory for growth, welcoming new talent to the business, and helping those here continue to grow and excel within their roles. Although we're still fully flexible on home v office working, we're working on expanding our office presences to accommodate as many staff comfortably as possible for when the team do want to come in.
More recently, we announced our international expansion plans, following a period of growth with clients overseas.Watch this space for announcements of offices outside of the UK in the next 12 months!
The new starter…
Katie Derrick, Content Writer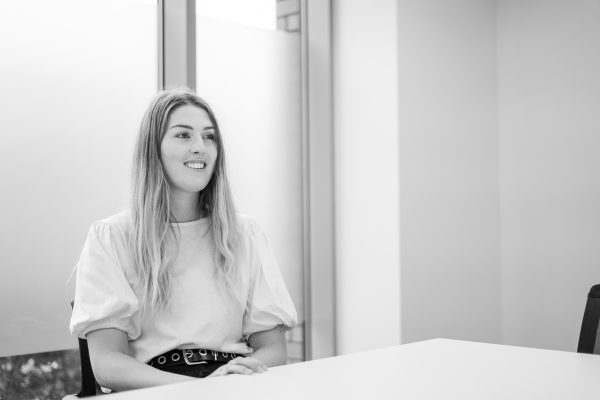 Can you describe your role at the company?
My official title is Content Writer, and it's my job to optimise and write SEO-focused copy to boost brand awareness for clients across Google and beyond. I do everything from writing PR blogs to optimising category pages and proofing video captions. It's such a varied role, which is what I love about it; no two days are the same, which is brilliant!
What was it about the organisation that attracted you to the role?
The job description was clear about what the team wanted, which encouraged me to apply straight away. As a content writer, I just wanted a clear idea of what exactly it is I'd be working on in a new role, and connective3's job description told me exactly that.
The role matched my current experience and offered the opportunity to progress, with plenty of flexibility in between. The social aspect of the company appealed to me too. Working hard and playing hard is their ethos, and I really wanted to be a part of that. Even if you look at the website, you get a good idea about the people you'll be working with: friendly go-getters with ambition (and with a clear idea of what they want).
Can you describe the onboarding process you've experienced?
Completely positive, as expected! Everyone is always willing to help, whether it's someone on my own team, the PR team, or sales – it doesn't matter, they're raring to go with helpful ideas and useful ways to simplify new processes. As a new starter, that's exactly what you need. Because even if you're experienced in your job role, joining a different agency means that how your job is done each day can be entirely different to what you're used to. So, having that support is crucial.
The long term employee…
Sophie Davey, Paid Media Manager
Can you describe your role at the company?
I'm a Paid Media Manager here at connective3, and I deliver campaigns across a range of media channels for our clients. From your standard Google Ads and paid activity on Facebook, to various video, programmatic, display and even DOOH channels depending on the needs and goals of each client.
You've been at the company for a number of years. Can you tell me what has kept you at the company for so long?
It was evident to me even before I took the role that there were greater opportunities at connective3 than anywhere else I have worked previously. Not just in terms of career progression (I was promoted within 11 months of being at c3, in comparison to one promotion in four years at my previous agency), but also personal development. If there is anything you have an interest in or want to get involved with within other aspects of the business, the management team are not only open to that but actively encourage it, whether it be sitting in on an ideation session or taking advantage of the mentoring programme.
The growth of the company in the 18 months has been incredible, considering the majority of our existence as a business has been in the midst of a global pandemic. We've gone from 0-100, and it's very clear we're onto something special here!
What would you say to a person considering joining the company?
Do it! You won't regret it. Joining c3 when I did was a bit of a leap of faith for me, but I have no doubt in my mind that it was the right thing to do. I've come further in the last year of my career than I did in my previous five!
To find out more about connective3 and the work they do, click here.
If you're a member and would like to take part in a future edition of our Culture Club series, please contact thom@manchesterdigital.com.