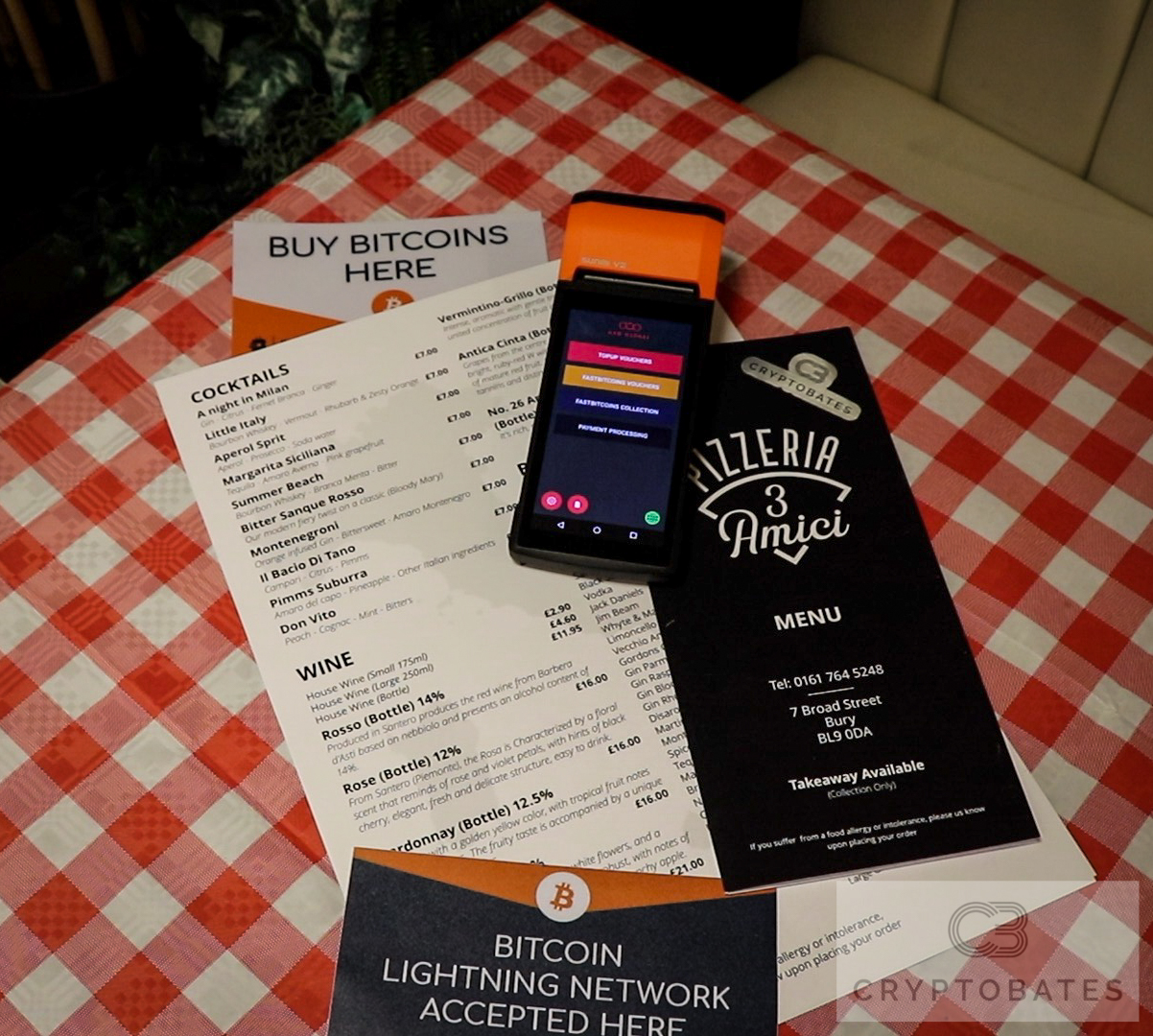 Over the past 4 years we have been working to develop framework for cryptocurrency adoption with merchants across Manchester.
During this time we have tested several Crypto POS systems aswell as working to develop our own web-based POS interface. We have also been working on our back-end system which will provide 3 options to merchants including: Auto-conversion of crypto to FIAT, close of day conversion to FIAT and cold-wallet storage.
We currently have a testbed for live environment testing through our Pizzeria - 'Tre Amici'. Tre Amici Pizzeria is situated in Bury, Manchester and has enabled us to gain knowledge on how a crypto based cash-flow would work for merchants.
We have been building data from transactions carried out at the Pizzeria aswell as asking for feedback on the full payment process and service from customers. We have around 40 merchants interested in taking crypto payments so having the right data available is very important.
We have also been testing taking payments via different cryptocurrencies from Digibyte to MonetaryUnit and Litecoin to Dogecoin. Bitcoin Lightning payments have also been part of our testing program. Each cryptocurrency has its own benefits with some very important factors including speed of transactions, ease of access to wallets / markets to sell and volatility.
Along with the different cryptocurrencies tested we have been testing different POS systems including:
- The 34_Bytes POS (Video: https://vimeo.com/275138997)
- The PundiX POS (Video: https://vimeo.com/317236352)
- The FastBitcoins terminal (Video: https://vimeo.com/361533042)
Each of these POS terminals have its advantages / disadvantages which is included in our documentation.
Here's an example one of our one of web-based POS systems: https://cryptobatesgroup.co.uk/POS-Test/index.html - With our web based POS we are able to add any cryptocurrency on the market.
To help merchants with their first months of adoption our initial roll-out of the final system will be insured by CryptoBatesGroup.