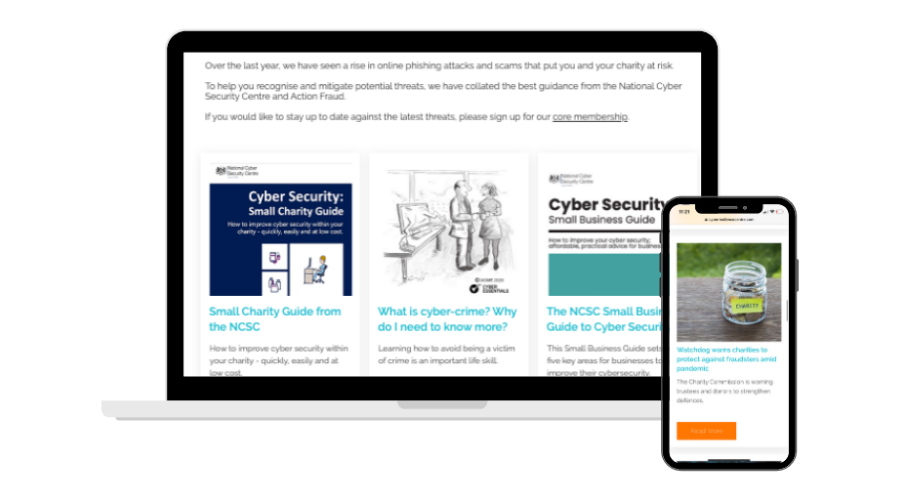 Following on from International Charity Fraud Awareness Week which took place in October (and IASMEs charity campaign in November) - it's an important reminder to us all that cybercriminals do not discriminate between private firms and not-for-profits.
To aid charities in Greater Manchester and the North West, we've launched a dedicated area of cyber resources for charities, to support charities to remain vigilant with regards to cybersecurity.
As a starting point, charities should look to backup data to somewhere separate from your computer(s). Should cybercriminals target your organisation with ransomware and threaten to delete your information, you will have your volunteer and donor details safely backed up elsewhere.
"Everybody involved with charities - donors, volunteers, employees, professional advisers and, above all, trustees - have a role to play in protecting the charity sector from cyber-related harm." Helen Stephenson, the Chief Executive of the Charity Commission for England and Wales
The National Cyber Security Centre's Small Charity Guide is also available to download and provides easy-to-follow guidance for the not-for-profit sector. Download Guide
"The NCSC is not just here to look after the IT systems of the UK government and business. We are committed to supporting the charity sector and we encourage you all to implement the five quick and easy steps outlined in this guide." Ciaran Martin, Chief Executive Officer, NCSC
For further information regarding the support which the Cyber Resilience Centre for Greater Manchester can offer charities and non-profits or if you have any questions, you can contact us here.