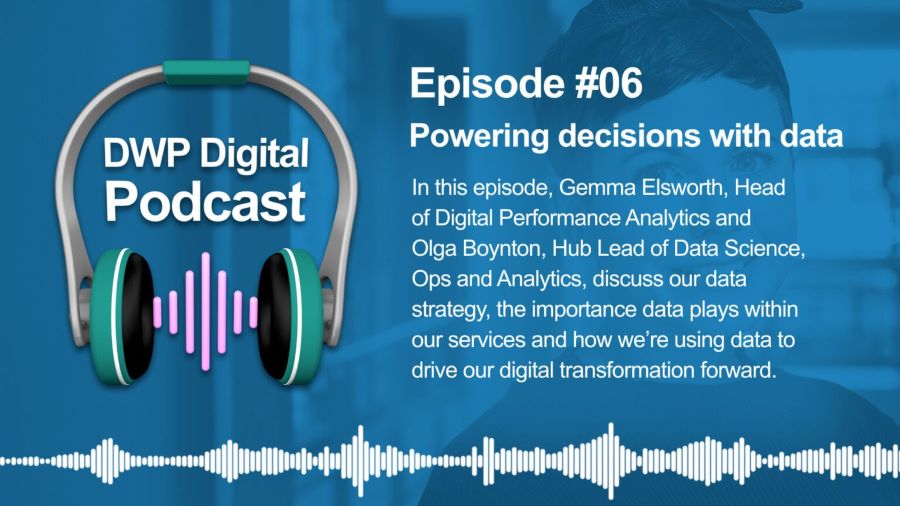 Data is at the heart of every digital service in DWP. By making better use of our data, we'll be able to fully understand customers' behaviour in order to keep improving our services.
In the latest episode of the DWP Digital podcast, Gemma Elsworth and Olga Boynton who are part of DWP Digital's data practice, talk about the important role data plays across our services.
They also share what they're working on at the moment, what's in the pipeline and their tips for others working in the data industry.
A full transcript of the podcast episode can be found here.
Join us on our journey
Over the next few months we'll be speaking to more of our in-house digital experts and leaders about some of the exciting projects we're working on that are helping transform experiences for millions of people.
Make sure you don't miss an episode by subscribing to the DWP Digital podcast on Apple Podcasts, Google Podcasts and Spotify and by following #DWPDigitalPodcasts.
And if like what you hear, don't forget to give us a 5-star rating.