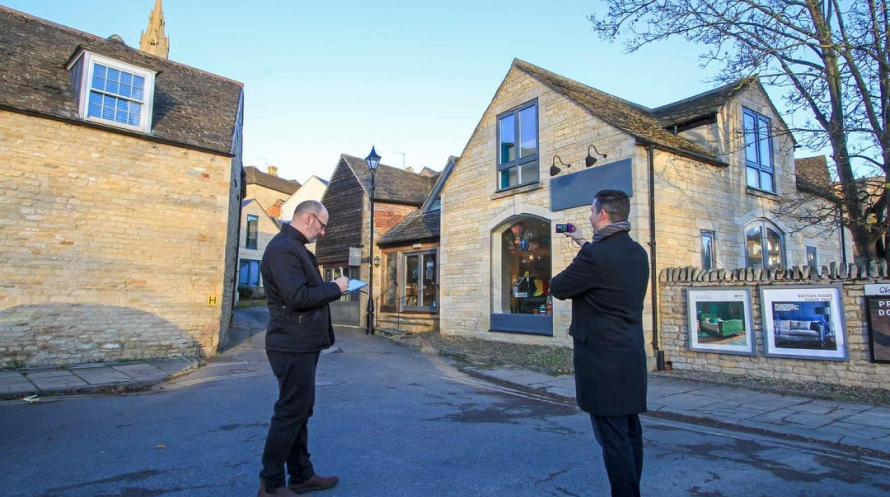 It's been a very busy period for CRO Agency Higher Ground - Not only did we put out a new website of our own, but we built and launched a range of client websites.
We want to cover our own website design story in different post, but if you wanted to see our new website, please take a look here:
Vantage Website Design & Development using Webflow
One of our favourite user experience design and website development projects in 2021 was the total overhaul of the website for Vantage BC.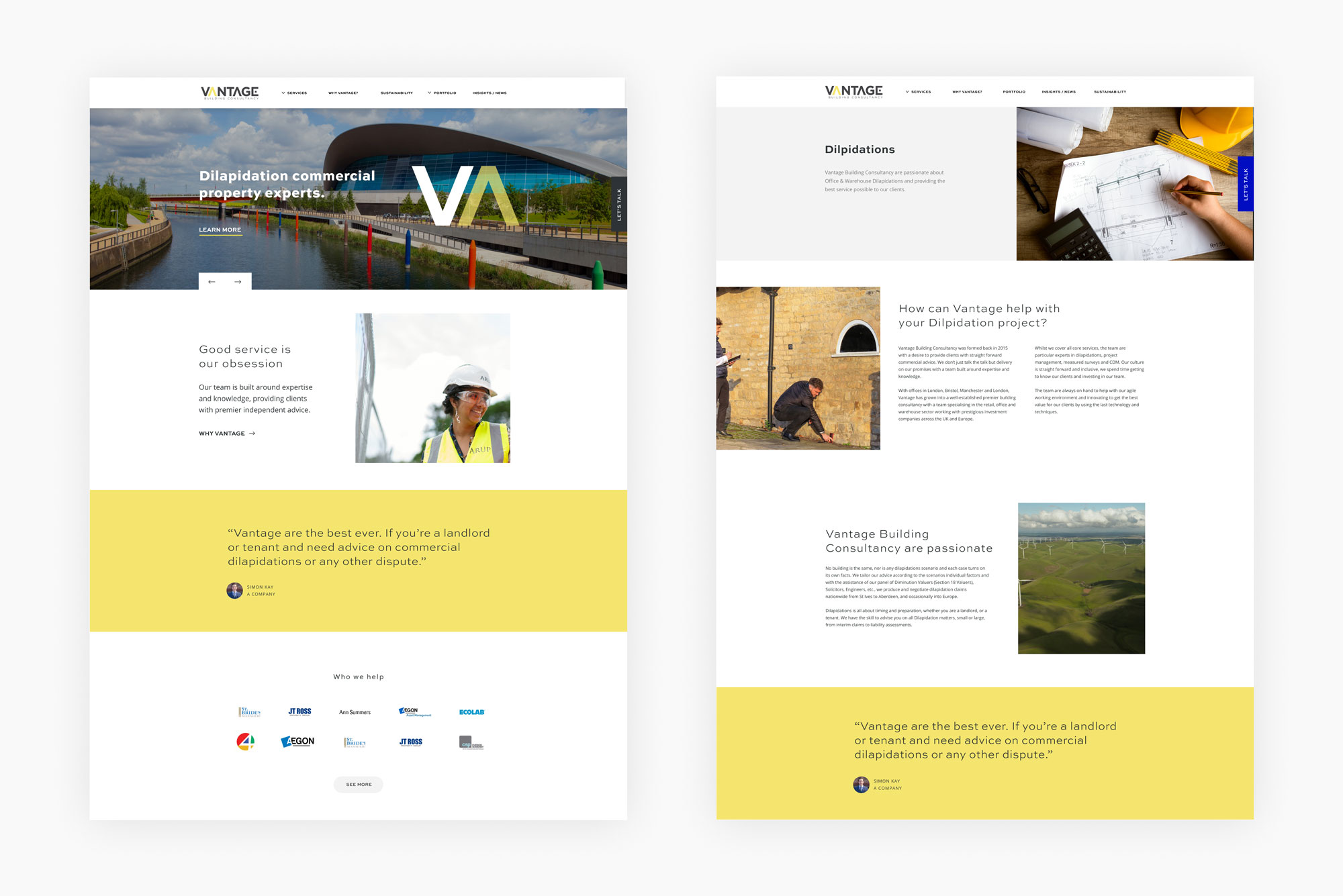 The Challenge
In a changeable market during "covid times", the world of building and office consulting services presented many challenges.

It was during this time that Vantage BC chose Higher Ground to rebrand and relaunch their business with a completely new online strategy.
Objectives
Present Vantage as a highly professional, yet approachable consulting firm.
Use interesting and easy to read case studies to showcase their skills in services, such as 360 surveys, Expert Witness and building measurements.

With SEO firmly in their sights, our copywriting team crafted text content, while the UX design team designed a set of stylish templates to present the information in an effortless and interactive way.

Brand impact was also of the highest importance. Our UX design team created an interesting array of page templates to utilise animations and case studies all designed to keep the user journey really cool.
Outcomes
Here at Higher Ground we love using Webflow. In our 20+years experience in making websites, we regard it as one the best website development platforms available.

Using Webflow allowed our developers the freedom to build interactive, stylishly animating and easy to use templates. All held together with a smart, simple, stylish navigation and easy to use contact us form.
Vantage are extremely happy with their website, as are their clients. With more updates to follow, we are really pleased to be working alongside such a great company and their team.

If you're thinking about a new website design project or need help with an existing website, please get in touch with our UX agency team today. We love creating customised, design led websites that sparkle!
Visit our case study here:
https://ground.co.uk/case-study/vantage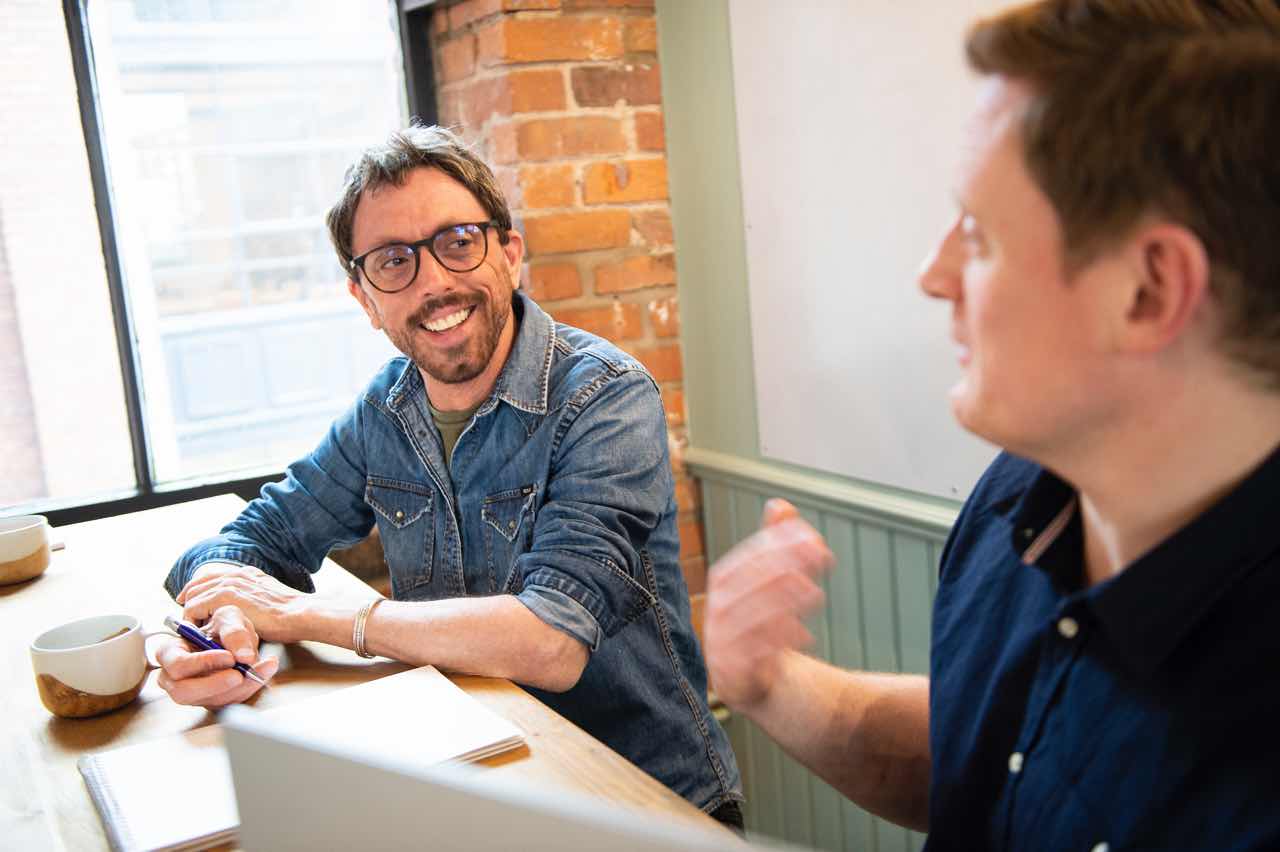 This article was written by UX Consultant Robert Hufton from Higher Ground.