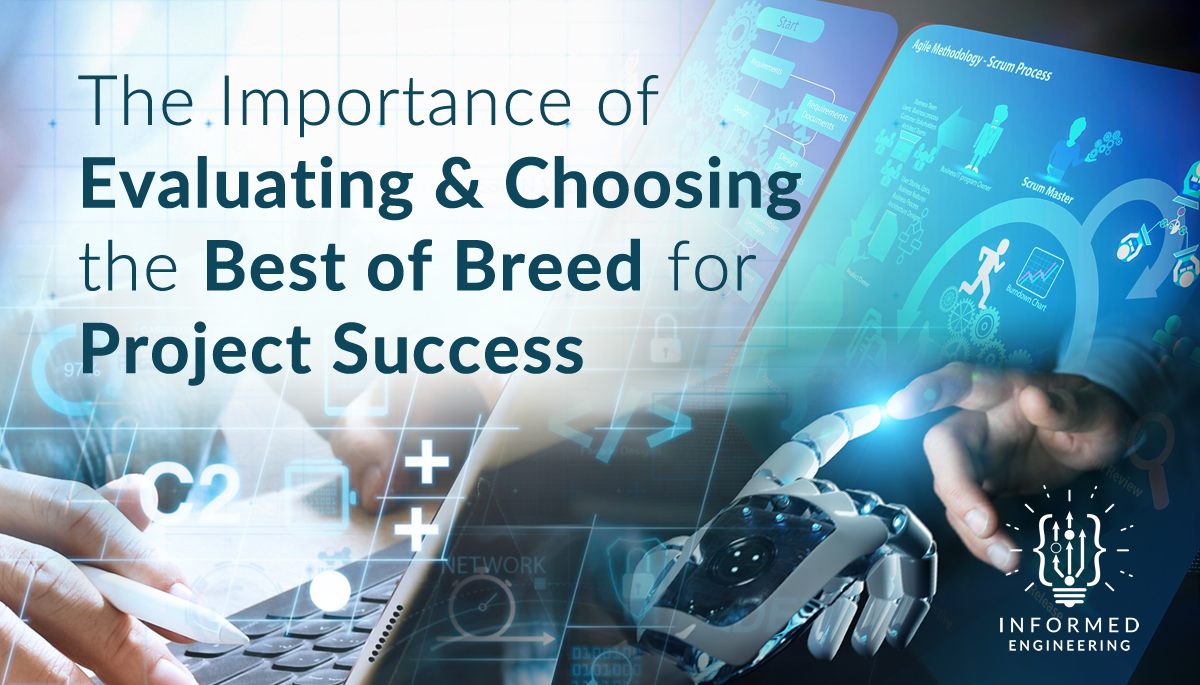 James Cruddas, Lead Consultant, Informed Solutions
The last ten years have been an extraordinary time in the software industry.
Our teams pride themselves in having successfully guided numerous clients through the tidal shift away from desktop-centric, heavyweight development frameworks to lightweight web-friendly alternates of the modern era capable of keeping pace with increasingly Agile delivery environments.
Our technical architects have borne witness to what can only be described as a renaissance period for application and hosting design. Loosely coupled, micro-service-oriented architectures have (thankfully) become the de-facto standard. Strategic attention being placed on developing secure APIs built on open standards has not just revolutionised organisational data sharing capabilities but has fundamentally re-shaped how teams develop modular web applications together. No longer are APIs just something being discussed by engineering teams, but the term is becoming ever-more commonplace in CEO offices as enablers of new business capability.
The way our engineers write, test and ship software has been overhauled thanks to the widespread adoption of CI/CD platforms, managing infrastructure through code, and seeing applications deployed into highly scalable containerised or serverless compute environments. Manual application deployments, monthly patching cycles, and hand-cranked infrastructure has largely been thrown to the history books in unanimous favour of automation, making the most out of intelligent PaaS strategies, and the practicing of continuous delivery methods. Use of these new technologies and techniques in concert has undeniably supported both ourselves and our clients to deliver software increments to production faster than ever.
More broadly than just the technology, team structures have also modernised with the advent of effective DevOps, and SCRUM methodologies. We have welcomed industry alignment with our core belief that it is not just what you build - but how you build it! Strong client engagement and end-user involvement throughout the development process has finally been given recognition by industry as a must (in no small part thanks to GDS) for ensuring collective success when delivering a software solution.
But with new development and hosting technologies now being released more frequently than ever how do we ensure best of breed choices for a particular use-case? How do our teams help differentiate between the latest flavour of the week (that could well go the way of the Sony MiniDisc) compared to genuine long-term strategic technology choices?
At Informed, we hold no affiliate ties to commercial software vendors or products and we champion open-source. This allows our technical teams to work closely with our clients to identify fit-for-purpose software choices that avoid vendor-lock in and unwelcomed annual bills. Thanks to our InformedACADEMY© learning and development programme, our engineers hold vast levels of experience across multiple programming languages, web development frameworks, data storage technologies and cloud-hosting providers (and we're certainly not just another run-of-the-mill fixed-stack software-house!). With both the freedom of our technology independence, and our full-stack development team profile, our engineers can focus exclusively on making sure the right tool gets used for the right job.
Drawing on our long-standing experience architecting cloud-hosted solutions for use at national scale, and ability to collaborate with industry specialists through to our established networks of practice, we can advise on not just potential benefits new software technologies might bring, but can also be wholly transparent about potential pitfalls that might be faced with their adoption. This capacity to be open and honest, with no marketing pre-agenda when evaluating technology options is equally important to us in recognising whether new industry offerings truly solve a problem in a way that; doesn't require niche skills our client teams might not already hold, or would find difficult recruit for; strays from software architecture best-practice, or misaligns with their strategic technology direction.
Personally, having been technical lead across several projects (spanning different industries and sectors) I feel it important to call out that here at Informed we do not run separate technical design and implementation teams. Practically this ensures all our engineering team's recommendations and advice is grounded in utmost faith the best technology choices are reached in collaboration with our clients. You can also trust our teams are wholly committed to their successful implementation.
If you are a software engineer looking to free yourself from the shackles of working in a pre-defined fixed or forced stack; or are looking for an environment where engineers are afforded the opportunity to directly influence technology choices – we're currently looking to expand our team. If you share the same passion for technology and beliefs in delivering the right software and in the right way check out our current openings at https://www.informed.com/uk/careers/opportunities/ and get in touch for a chat.