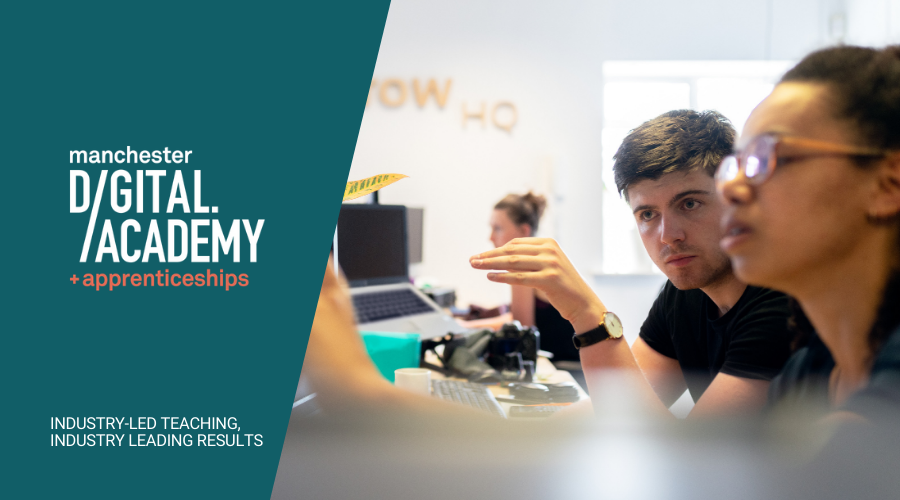 The Manchester Digital Level 4 Software Developer Apprenticeship is now heading into its 6th year. Originally created in response to feedback from members, the Level 4 Apprenticeships continue to deliver against the same values today: ensuring our content continues to be created and delivered in partnership with leading tech employers such as Auto Trader and BJSS, ensuring apprentices get commercial viewpoints, and that training is always in-line with industry standards.
Forming part of the newly launched Manchester Digital Academy, the Level 4 Apprenticeship continues to deliver industry leading results, with rates for completion at merit or distinction standard tracking higher than the national average.
Monday 20th September 2021 will see the next cohort of apprentices begin their software developer journey, with recruitment and assessment taking place over the summer.
If you're a business thinking of taking on an apprentice in your business, and would like more detailed information about the Manchester Digital Level 4 Software Developer Apprenticeship, please email beccy@manchesterdigital.com.
For anyone looking to apply to become an apprentice, you can find out more about the programme, timings and how to apply here.