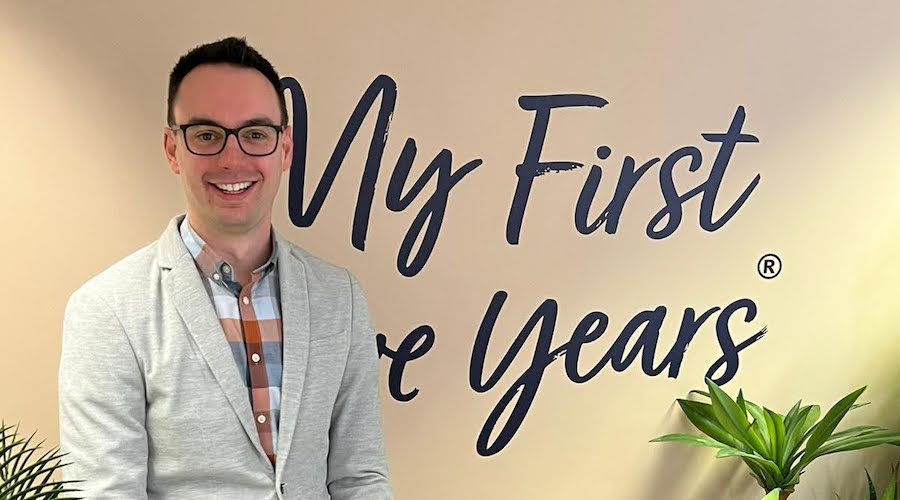 Andrew West-Moore has been announced as Head of Product at award-winning child development app My First Five Years to lead an in-house software engineering team.
With extensive experience in product management at rentalcars.com, Booking.com, Zuhlke Engineering and UKFast/ANS, West-Moore brings a wealth of experience in user focus to My First Five Years, an app which empowers parents by helping them understand their child's unique development journey throughout the crucial first five years of life.
West-Moore said: "As a parent, I remember too well the early days of uncertainty and guilt while leaning on grandparents and friends for advice.
"As my son has grown, nursery and school have brought age-assessed stages with tick boxes full of anxiety-inducing expectations. I was really drawn to how the app and its community supports the unique journey of my son and reduces the parenting peer pressure, while enabling us to understand his journey at a much deeper level.
"I am excited that this great product is at the very heart of the team, and I'm looking forward to supporting the parents we make it for."
Founded by Early Years experts Alistair Bryce-Clegg and Jennie Johnson MBE, My First Five Years is informed by the latest scientific research and written by a team of Early Years specialists. It is a trusted source of information for parents and carers, who can track their child's journey across six streams of development, supported by thousands of activities and interactions, with access to a supportive community of fellow parents.
My First Five Years CEO Jennie Johnson MBE said: "We are delighted to welcome Andrew to the team.
"His expertise will allow to us to tailor our app to our users more responsively than ever before, to ensure the best possible experience for parents as they support their children on their unique learning journey."
Originally developed with the award-winning team at Apadmi, West-Moore will continue the My First Five Years vision, leading a new in-house team based in Manchester to accelerate and refine the user journey, initially with a Lead iOS developer and Senior UX designer and with wider product and technical roles in the future.
West-Moore said: "Apadmi have done an amazing job which we now need to reinforce with an internal team. It feels incredibly exciting to be working on this feel-good app with an amazing team behind it, to shape the future generation of children."
West-Moore will start as Head of Product at My First Five Years in May 2022.