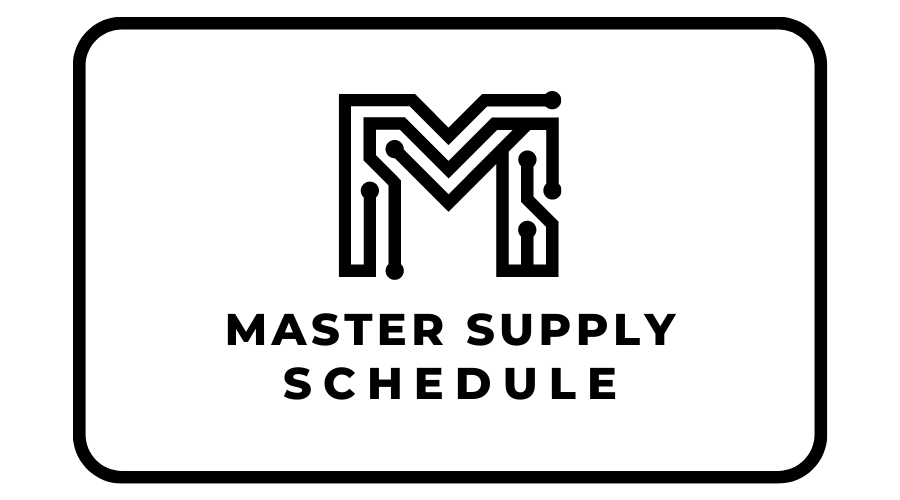 RutterKey Solutions today announced Master Supply Schedule (MSS), a flagship piece of software for the company. MSS is a supply chain exception management tool for handling stock shortages and other supply chain challenges through a workflow process. It offers a complete plan for the whole day, meaning that all clients need to do is follow it.
"We are all incredibly excited about Master Supply Schedule and what it means for our company. To release it whilst we are at HOST demonstrates RutterKey's commitment to the long-term future of tech within Manchester and the North-West. RutterKey aims to guide and shape communities in a way that will enable those communities to thrive."
– Jeff White, CTO & Vice President of Product Development
Features and benefits of MSS include:
Works Out of the Box – automatically creates the complete supply chain from the plan on day one.
Unlocks Your MRP Potential – complete visibility of the supply chain plan before MRP is established and immediately react to stock shortages.
Just Follow the Plan – provides a short-term sequencing and exception tool that is 100% accurate – all you need to do is follow the plan.
Works For You – MSS will automatically adjust to any deviations to the plan and allow the prioritization of the most critical demands.
Saves You Time – only focus on the exceptions – simply work on the problems in your supply chain.
Master Supply Schedule will be available from 05/05/2022 and is being released whilst we are at HOST in Media City, Manchester. RutterKey Solutions are looking to become an innovation hub in the North-West. Our UK business was set up in 2019 to take advantage of Manchester's incredible "tech boom", and the release of MSS marks a significant moment in cementing RutterKey's future in Manchester.
We want to grow and expand with Manchester's plethora of tech talent. Our CEO Bruce Mortimer, CTO Jeff White and UK Director Alex Sharp visited HOST to discuss not only the release of MSS but also to consider how HOST and RutterKey Solutions can work together as partners. Collaboration, focusing on developing innovative ideas and solutions, enabled by technologies such as AI, Immersive Tech and Hyperautomation, will facilitate the acceleration of business digitization journeys.
For more information on MSS, please visit www.rutterkey.com/master-supply-schedule-mss/
About RutterKey Solutions: RutterKey Solutions is a consulting business that offers creative ideas and holistic thinking to bring our clients the quintessential technology and process solutions that fit their specific industries and business models.
RutterKey Solutions is an IFS Silver Services Partner and supports customers to implement new IFS solutions, upgrade IFS, enhance or extend the existing capabilities of their current ERP/EAM/FSM/ITSM solution and integrate IFS with third party products to improve workflow or automate their workflow process by using a broader cross-section of the IFS Toolbox.
RutterKey Solutions also partners with Boomi, the best in class Integration Platform as a Service (iPaaS), and builds enterprise-wide solutions for its clients. With Boomi, we connect everyone with everything in our client's business ecosystems.
RutterKey has the skills and collective wisdom to ignite a business Digital Transformation.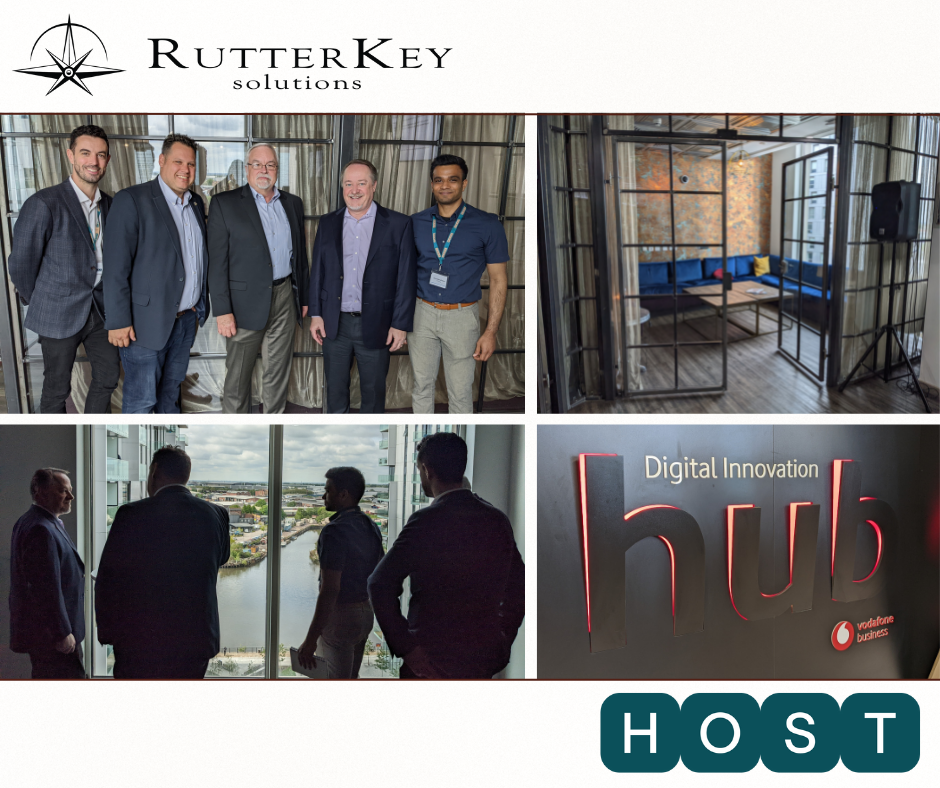 Bruce Mortimer, Jeff White & Alex Sharp at HOST Salford