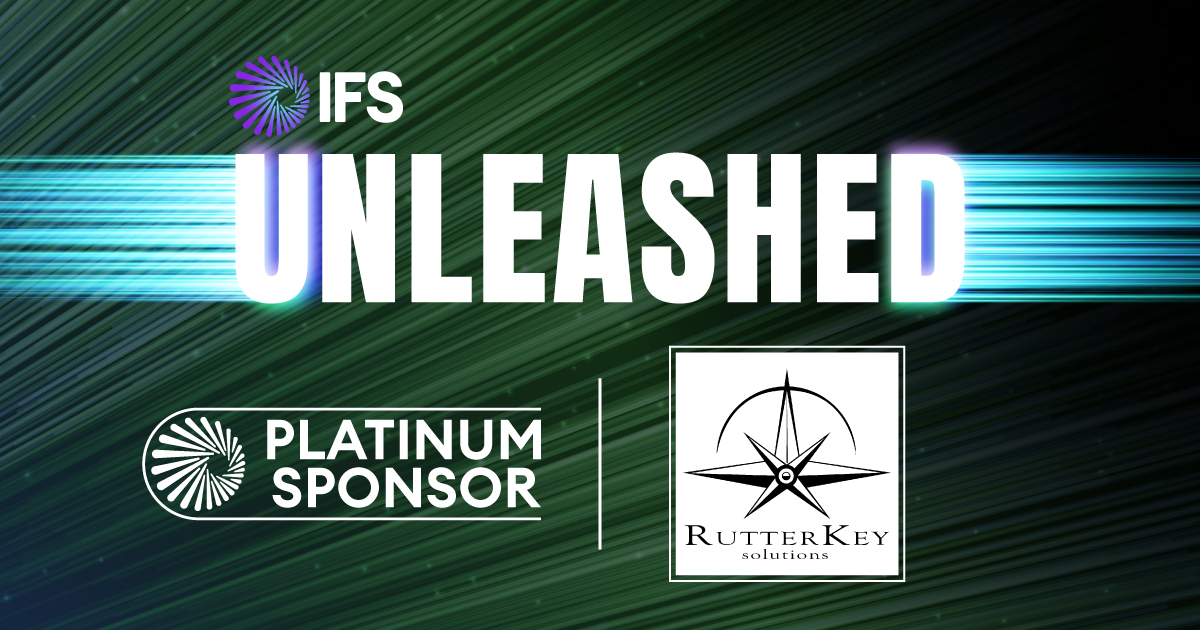 RutterKey Solutions are immensely proud to announce that we will be a Platinum Sponsor of IFS Unleashed coming up in Miami this October. As an IFS silver services partner and an IFS partner since 2006, this is a seminal moment for us as we continue to grow into the IFS community and as an implementation partner.
What is IFS Unleashed?
IFS Unleased is the event that unites and celebrates innovation and success from the global IFS ecosystem while unleashing all that's amazing about IFS!
Why are we so excited about IFS Unleashed?
IFS Unleashed promises to bring an exciting experience, with real examples and access to innovative pioneers to unleash your organization's full potential. We are excited to share information about our new products being launched with our customers, and continued work within the IFS community. We are also thrilled at being able to speak and present to our customers face-to-face, through the mainstream breakout session and showcase session in the main hall during the event.
RutterKey offers a range of functional and technical services, and we are always looking to develop our creative vision for new products and innovative methodologies to set us apart. Having open dialogue with our customers about reviewing implementation successes, providing additional services that are impactful, and delivering pioneering solutions to challenges encountered in the ever-changing industrial landscape are immensely valuable, for our clients and employees alike.
Why is this Platinum Sponsorship so significant?
"Platinum Sponsorship of IFS Unleashed highlights a landmark moment for RutterKey. We are very proud to celebrate our company's 15th year anniversary as a partner with IFS. I personally extend my heartfelt thanks to everyone who has made this achievement possible. IFS Unleashed will provide the perfect opportunity for us to thank our customers and partners face-to-face, and form new relationships with potential customers and partners within the IFS community. We enjoy what I consider to be an exceptional relationship with IFS and this year's conference is another opportunity to demonstrate our commitment to that relationship. I look forward to seeing you there!"
Bruce Mortimer,
CEO & Managing Director
Want to join us in Miami?
We have a very limited number of excusive discount codes available to give out to our customers. If you're thinking of coming to see us at Unleashed in October, get in touch today and see if we can offer you a discount on your ticket! Click here to Contact Us.