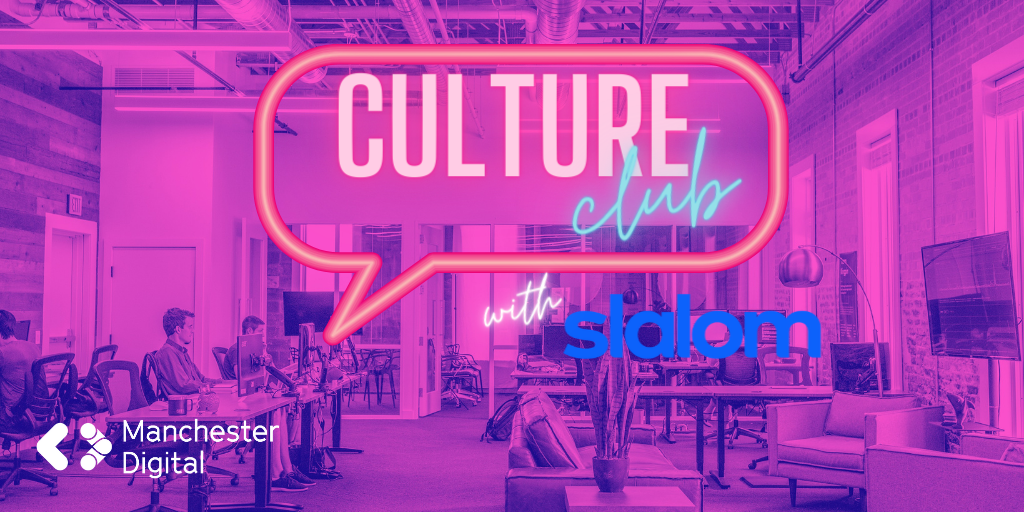 The building of a strong company culture that aligns with the beliefs and values of employees continues to be a major theme for organisations as we move into 2021, especially as we continue to see the majority of workforces working from home.
For the second of our Manchester Digital Culture Club features, we caught up with Slalom, a consulting firm focused on strategy, technology, and business transformation, to find out more about the attitudes and behaviours that make up the culture of their company. To do this we've interviewed 3 members of their team; one of their talent leads, a new starter and a long term employee.
The talent lead…
Louise Barker, Talent Acquisition Manager, Manchester
Can you tell us a little bit about the company, before describing the culture at the organisation?
Slalom is a modern consulting firm that focuses on strategy, transformation and technology. Founded in 2001 Slalom has organically grown to over 8,000 employees globally. We have offices in the US, Canada, Australia, Japan and UK and are expanding quickly.
We have consistently been named one of Fortune's 100 Best Companies to Work For and are regularly recognised by our employees as a best place to work. We are employee owned and are 100% organically grown. We work with over 1,000 of the world's most incredible companies and we truly believe we are changing the landscape of consulting.
We build diverse teams of highly experienced people who have worked with consulting firms and digital agencies, start-ups and enterprises. We launched our second European office here in Manchester last year and we are focused on building a team of people who will be part of the fabric of the local Manchester economy. Our goal is to build a team of over 200 people in Manchester by 2025.
Slalom is a genuine purpose driven company built on core values which attracts people who align to that vision. We each have our personal values that define who we are, that we bring to work every day and take home every night. We celebrate authenticity, so Slalom's core values complement these personal values. It's not possible to have one set of values in the office and a different set outside, so we work to understand how they relate to each other for each of us and this is something that differentiates us.
We operate with a "no unwanted travel" principle focused on our employees who want to work in the cities they live - our "personal connection meets global scale" is an innovative modern approach.
In a nutshell, we are different. People First, Core Values, Culture and Passion.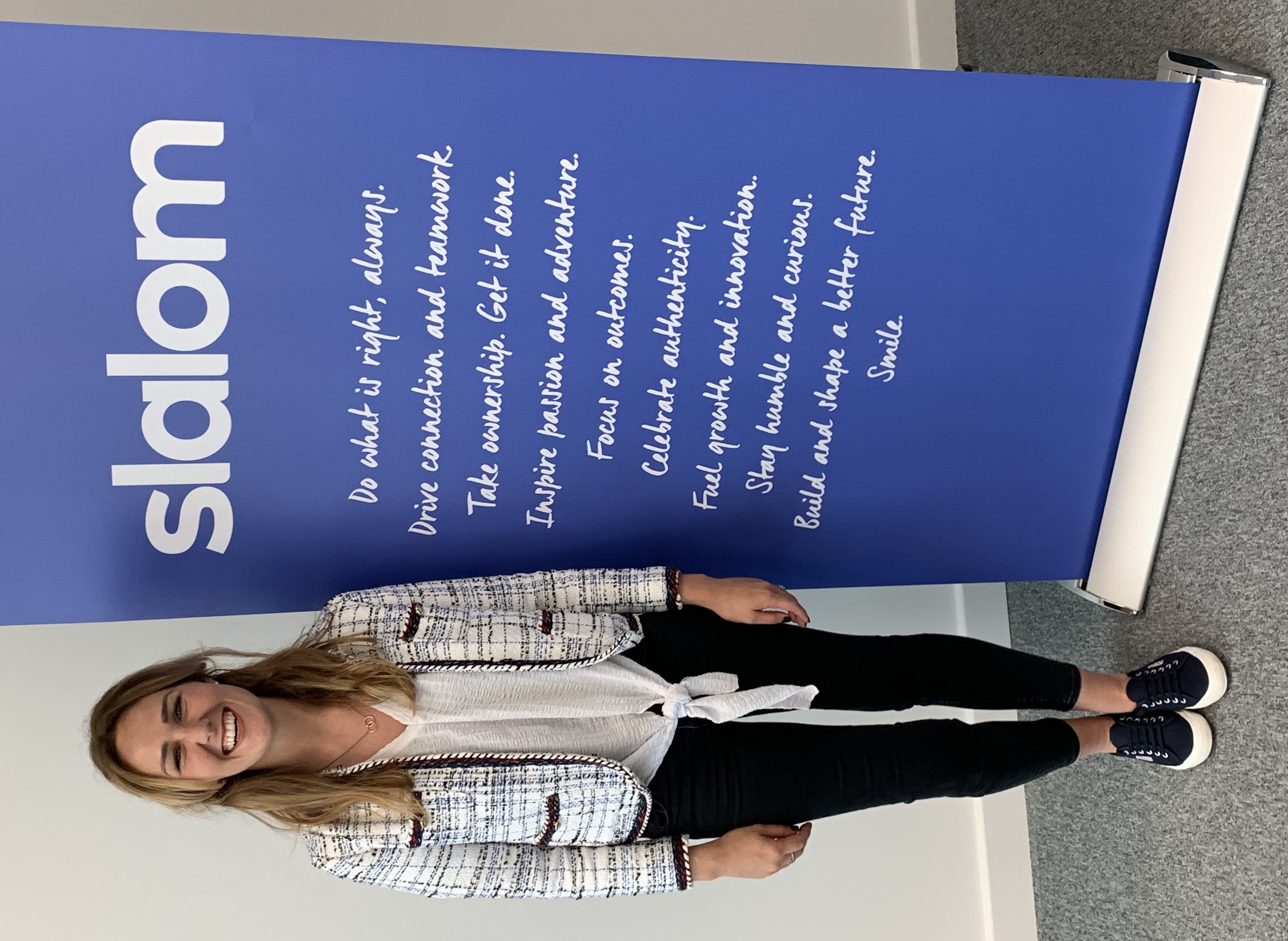 How does the company go above and beyond to attract and retain tech talent?
Talent is a key focal point of Slalom and recruiting is not just a back-office function, it's a strategic differentiator for us. Our talent team are continuously focused on attracting the best talent working alongside our local market leaders and colleagues to explore networks both old and new to ensure we are attracting diverse talent that reflects the demographic our local markets.
We appreciate that to find and engage with top performers, our candidate experience must be top-performing. We challenge ourselves to ensure each candidate exits the process better than they were before, regardless of whether if they join Slalom in the end. There are five key elements that we believe create a good candidate experience; Positive interactions; A fluid process; Role clarity; Timely communication and Inclusivity.
In terms of retaining talent, exceptional delivery is one of the key factors that sets Slalom apart. We partner with our customers to help them solve their most important challenges. We do the same for our teams and ourselves. We expect our modern consultants, _builders, and each of us at Slalom to be bold in thought and action. We come to Slalom to learn and explore. We boldly evolve, reskill, and reinvent ourselves. We take risks and try new things - in the expertise we develop and the roles we take on, and the capabilities we build for Slalom. Sometimes we fail, learn, and try again.
Ultimately we believe there are many ways to grow Slalom, and that each of us has a role to play. We believe growth is about building community, operating a healthy business, and Selling the Slalom Way.
What does the future look like for the company and its employees?
The future is bright for Slalom, during the past year and the challenges of 2020 and the global pandemic Slalom adopted a "people over profits" approach right from the start and we are proud to be heading into 2021 having performed well globally. We are proud of how quickly we have been able to adapt over the past year and how agile we've been whilst also helping our local communities through the challenges of the pandemic, in every location we operate.
The Manchester market is going from strength to strength having just had two of our strongest quarters. We are continuing to grow the team, welcoming some of the best talent from across the North West. We continue to look for people to join us on our journey across all disciplines including Data & Analytics, Product Engineering, DevOps, Salesforce and Organisational Effectiveness.
As we look to next year we will be re-visiting our plans for a permanent home here in Manchester, and we are all looking forward to all getting back together in person and seeing how we can take learnings from this year and incorporate them into enhanced ways of working in the post-Covid era.
Long term, we are building a multigenerational business and working towards our vision where everyone loves their work and life!

The new starter…
Helen Godfrey, Organisational Effectiveness Consultant, Manchester
Can you describe your role at the company?
As a Principal Consultant my role sits within Business Advisory Services with a primary focus on Organisational Effectiveness (OE). Put simply, I work with clients to redefine what is possible. Whether it be establishing processes and operating models to support an organisations strategy, applying a human-centred approach to change or optimising the talent of your organisation we work with you to get the best from your teams.
What was it about the organisation that attracted you to the role?
Slalom's founders built the company on the foundations of doing things differently. Instead of an up-or-out career, they looked to offer balance and sanity. The opportunity to love both your work and your life. To prioritise family and work on high-impact projects with companies in your community.
I'd previously worked with Slalom as a partner on another major project and saw that these weren't just objectives written in an employee handbook, they live them every day. The team brought enthusiasm, energy and passion to their work and seemed to have the balance right, which very much attracted me to wanting to be a part of that.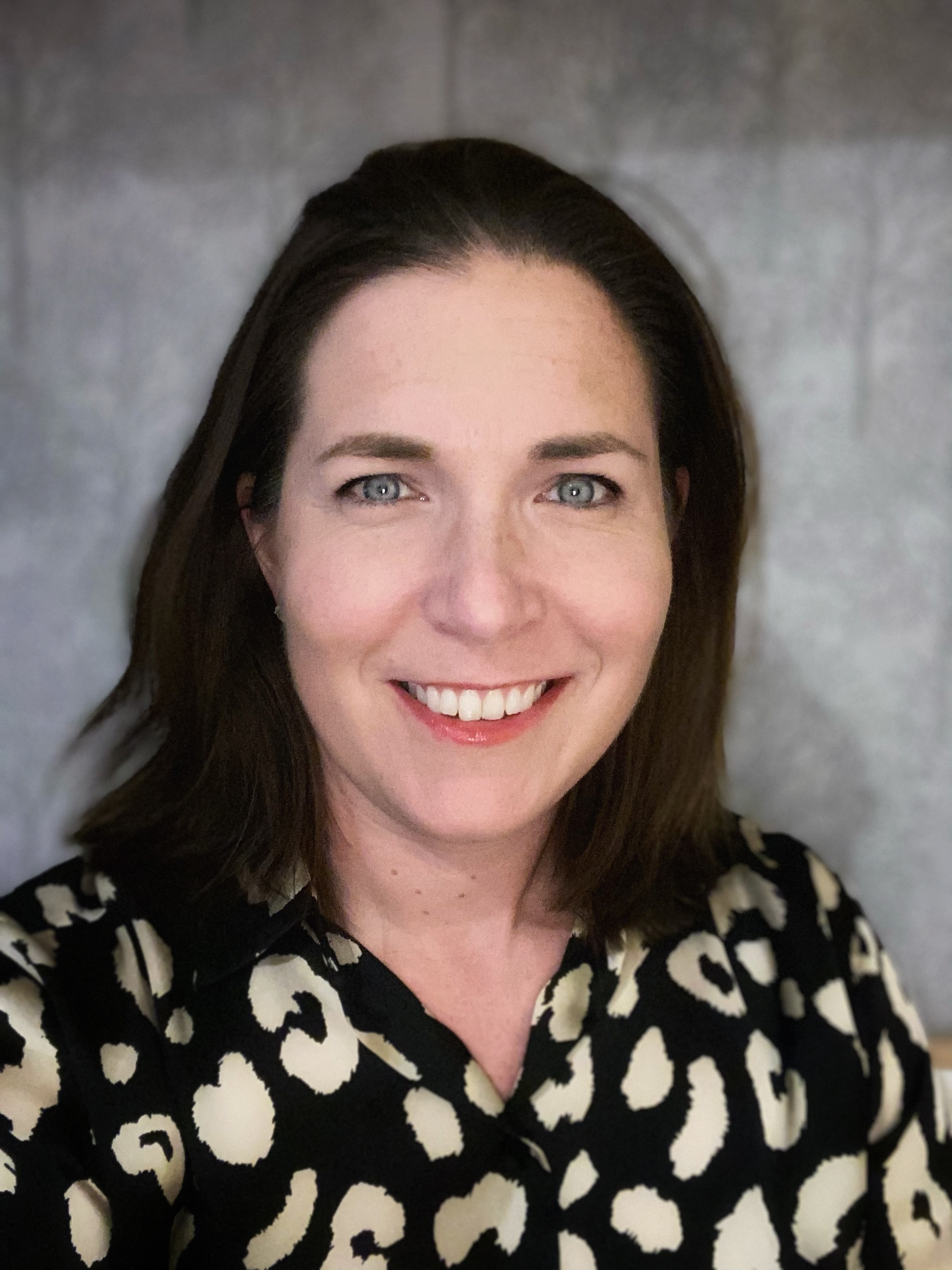 Can you describe the onboarding process you've experienced?
Joining Slalom during lockdown has been a very different experience to that of most of my colleagues. The usual tried and tested program of meet and greets, one to one briefings and face to face training wasn't an option. True to their value of agility, Slalom rose to the challenge and transferred this to a fully online virtual onboarding process. From the initial Zoom calls with the talent acquisition team, to introductions to the wider team (which all felt very two-way and conversational), to the socially distanced delivery of my Slalom 'swag' on day one and the full program of Zoom connects with colleagues and clients. All of this meant I was quickly able to navigate my way around Slalom virtually and get to work on my first project.
Due to the ongoing Covid restrictions, I haven't yet had chance to meet any of my new colleagues in person. However, the onboarding process has been so well delivered, I already feel part of the Team. There are lots of examples of this from the warm welcome and introductions and the continued weekly social connects where we have discussed everything from Hygge to our pets (there have been a few new additions over 2020), to our favourite travel destinations, snacks and music, where many of our choices were then factored into our end of year Christmas hamper. It's little touches like this that have made me feel quickly connected to the Manchester team and Slalom more broadly.
The long term employee…
Myles Harding, Solution Architect, Manchester
Can you describe your role at the company?
My role in Slalom is as a Solution Architect. That means I spend my time helping clients solve business problems through the use of technology. I have a background in software development so I generally work as part of a team, often as Lead Developer as we turn ideas into solutions.
The teams I work on are usually composed of people with diverse backgrounds and skills from Slalom and our clients. In the early phases of projects, I work with Experience Designers and Business Analysts to better understand the problems our clients are grappling with and help them design solutions.
Outside my day to day client delivery role I am the People Manager for three members of the Slalom team. This means that we catch up regularly, discuss any challenges they might be facing and think about their longer-term career aspirations. Together, we think about where they should be building their skills and experience through their project roles and training activities.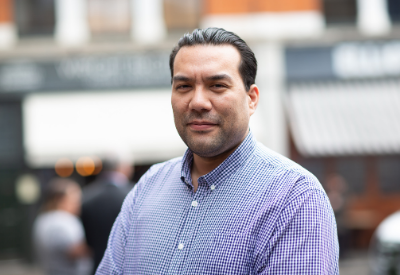 You've been at the company for a number of years, can you tell me what has kept you at the company for so long?
I've always been keen on continuous learning. Before I joined Slalom they described themselves as a "People First" organisation – they really look after their people and invest in them. Fortunately they have lived up to their word! Three years on, I've been involved in some really interesting work which has exposed me to bleeding edge technologies and allowed me to continue to build my skills.
It's also given me the opportunity to work with some great people from diverse backgrounds. More than that, I feel that Slalom has cared for me personally and looked after my family too!
What would you say to a person considering joining the company?
If you're looking for a role that offers meaningful, thought provoking work, in an organisation that truly cares about, and invests in, its people then Slalom is a great place to start! You'll be warmly welcomed into a global family of like-minded people and offered the opportunity to shape your career as you'd like it to be.
To find out more about Slalom and the work they do, click here.
If you're a member and would like to take part in a future edition of our Culture Club series, please contact thom@manchesterdigital.com.