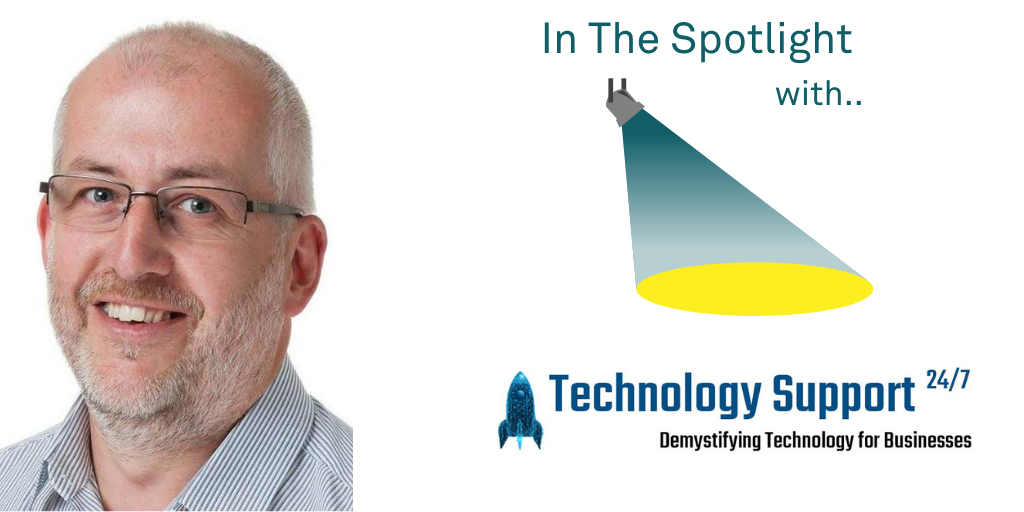 At Manchester Digital we like to interview our members to find out a bit more about what they do and their work in the Greater Manchester digital and technology sphere. This week we're speaking with Nick Clarke, founder of Technology Support 24/7.
What does your organisation do?
Technology Support 24/7 is a new, innovative, Managed Services business, supporting businesses in all areas of their technology needs.
Given the innovative approach we are taking to the IT Support sector, we see ourselves as market disruptive, taking the traditional model of IT support and turning it on its head, to be proactive, strategically engaged and agile to client's needs.
Technology Support 24/7 has been designed to provide a complete support solution for clients, from business networking opportunities, conferencing and phone (VoIP) solutions, hardware provision, consultancy, training, and support, through to cybersecurity, disaster recovery and contingency planning.
What do you think is currently the biggest issue facing the tech industry?
We feel that the industry has a responsibility to help support the wider business community, through education and support. We see a huge gap in technology adoption, between what is possible and that which clients are implementing. We see examples in this, such as in M365, where clients have access to a vast amount of resources, that they might not be using.
The tech industry needs to help educate and empower people/users to embrace tech resources open to them. This is so important across several fronts, not just for commercial reasons, but for the mental health and well being of us all as individuals. Across ages and IT abilities, we, as a sector, need to be working to encourage the adoption of the tools available to us all.
This is something that we are incredibly passionate about, and to that end, we have launched a series of seminars and Free surgeries, to help businesses, individuals and the general public, to gain access to the dedicated support that they need to enhance their propositions.
What is your organisation's biggest achievement?
One would hope that your biggest achievement might change over time, as you continue to grow, adapt, and enhance your proposition, never standing still, that we all aspire towards in the Tech Sector.
As a relatively young business, founded by serial entrepreneurs, during the COVID-19 pandemic, we are pleased to have seen our client bank growing significantly, from a standing start, since launch. We continue to see our client bank develop and grow over this period, through our proactive and strategic partnerships.
What would you consider to be your organisation's biggest challenge?
We believe that the biggest challenge that we all face at this moment in time, is seen as the COVID pandemic, but this also offers an opportunity, within our sector. We are working hard with our clients, as a strategic advisor, to ensure that they are in the best possible position, to support their teams, clients and future aims and objectives.
As a young business, we continue to drive forward and develop our proposition, to support our clients to the maximum.
What do you think the future looks like for Manchester's tech sector?
We would like to see Manchester become the digital hub for the UK, many regions are in a race to claim the crown, most notably London, but we believe that Manchester has some of the best infrastructure, capable of supporting this aim, coupled with reduced cost of living and accessibility to funding and support required to support the technology ecosystem.
Through initiatives such as Manchester Digital, the future looks bright for the Manchester tech Sector.
Tell us something that we might not know about your company?
Although we are based in the North West, we also have an office in Stockholm, to ensure that we have a truly international reach, in supporting our clients in Europe.
Thank you Nick!
Want to raise your business's profile? If you're a member, contact thom@manchesterdigital.com to discuss featuring your content on our site, social media or newsletter. If you're not a member, get in touch today to discuss the benefits of membership.