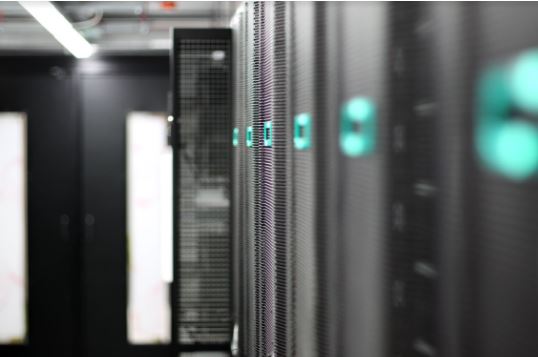 Manchester cloud hosting and data centre operator Teledata, has announced that it will open a fourth data hall at its Wythenshawe facility. The expansion, which will see an additional 75 server racks become available for the firm's cloud hosting and colocation customer base, will cover 2400ft2 of space and deliver an additional 300kw of customer power to the data centre. The data centre is scheduled to open in Spring 2021.
This new data centre marks stage two of a £2 Million expansion project announced by the company last year. Stage one of the project saw Teledata launch its third data hall in December 2020, which the firm reports is already full.
Matt Edgely, director for Teledata commented that data centre capacity in Manchester is nearing a critical point;
"Data centres form an increasingly important part of the national fabric, enabling remote and flexible working with high capacity networking and compute solutions to ensure peace of mind. We're seeing a serious lack of new investment into high quality supply, particularly in our region, and this is leading to data centre space becoming harder to secure for businesses seeking to expand their hosting capacities and cloud networks.
"As businesses continue to run against the challenges of a global pandemic, with working from home more important now than ever, the requirement for resilient, secure and dependable data centre services and hosting solutions is critical. It is our aim to remain ahead of the curve, providing secure and powerful data centres for our client's mission-critical data and online applications."
Founded in 2005 Teledata is a Tier 3 data centre facility offering premium colocation, cloud hosting and data centre services to businesses across the UK. The firm's solutions are designed to enable organisations to protect their applications, data and online presence from the damaging effects of downtime, and to make the most effective and efficient use of technology with secure and scalable hosting platforms tailored to business critical needs. The building has some of the most sophisticated security of any data centre in Europe, with an on-site police-linked, NSI Gold Approved, BS5979 certified control room and alarm receiving centre making Teledata unique in the UK.
For more information, visit www.teledata.co.uk