Joining us for the latest edition of MD Culture Club is global software consultancy Thoughtworks.
We spoke to three members of their team to find out exactly what it's like to work there.
The talent lead...
Renee Hawkins, Head of Professional Services

Can you tell us a little bit about the company, before describing the culture at the organisation?
Thoughtworks is a leading global technology consultancy that integrates strategy, design and software engineering to enable enterprises and technology disruptors across the globe to thrive as modern digital businesses.
Our culture has evolved over the past 28 years, with changes in ownership and going public; through this, our company purpose, known internally as the Thoughtworks 'WHY' remains constant, Thoughtworks exists to create an extraordinary impact on the world through our culture and technology excellence. We live our core values; inclusivity, integrity and the pursuit of excellence. We believe in fostering a vibrant community of diverse and passionate technologists while amplifying positive social change and advocating for an equitable future and being an awesome partner for our clients and their ambitious missions.
While technology is what we all have in common, we believe that no matter who you are or how you identify, you deserve respect, empathy and equal opportunities to succeed. We work hard to make sure everyone at Thoughtworks - and everyone we work with - is treated this way. We believe that everyone deserves to bring their authentic self to work and that the best solutions to complex problems come from diverse mindsets and experiences.
How have you gone about maintaining company culture since the move to remote working and what do you think will be the lasting impact of the pandemic with regards to your culture?
We were able to quickly move to remote working at the start of the pandemic. We already had access to tools that allowed us to collaborate virtually. The biggest challenge was how to stay connected in a remote environment. We found ways to connect remotely with a week of connection building, doing virtual wellbeing activities such as mindfulness watercolour, laughter yoga, gong bath, vegan baking and a mindset and movement session.
On a day to day basis, we had a strong focus on wellbeing and mental health during remote working; account check-ins, surveys and leadership held 'office hours' where employees could drop in for a chat. As offices start to reopen, we are looking for a hybrid working model, where employees come into offices to collaborate but do independent work from home.
How does the company go above and beyond to attract and retain tech talent?
Talent is key in a professional services business. We have a strong brand recognised in the tech industry; we continue to build on this brand with our campaigns that align closely with our culture. We recently reviewed our benefits leading to a number of improvements, including enhanced maternity pay, time off for fertility treatment and better access to mental health resources. We recently revisited our compensation and total rewards to ensure we are competitive in the marketplace.
We are continuing to drive diversity, equity and inclusion (DE&I) efforts. Our first women and under-represented minorities (UGM) development programme was also launched last year. We've conducted 'stay' interviews to better understand how we support and retain our employees in a rapidly changing world of work and a competitive talent market.
What does the future look like for the company and its employees?
We are on a continued growth journey. We have recently opened operations in Newcastle to complement our teams in Manchester and London. We are always continually improving our employee experience, looking at remaining competitive in the market. We pride ourselves on our focus on learning and development and will continue to invest in our employees' capabilities to align with our business focus on data, DevOps, product and digital transformation.
The new starter...


Sam Lee, Graduate Business Analyst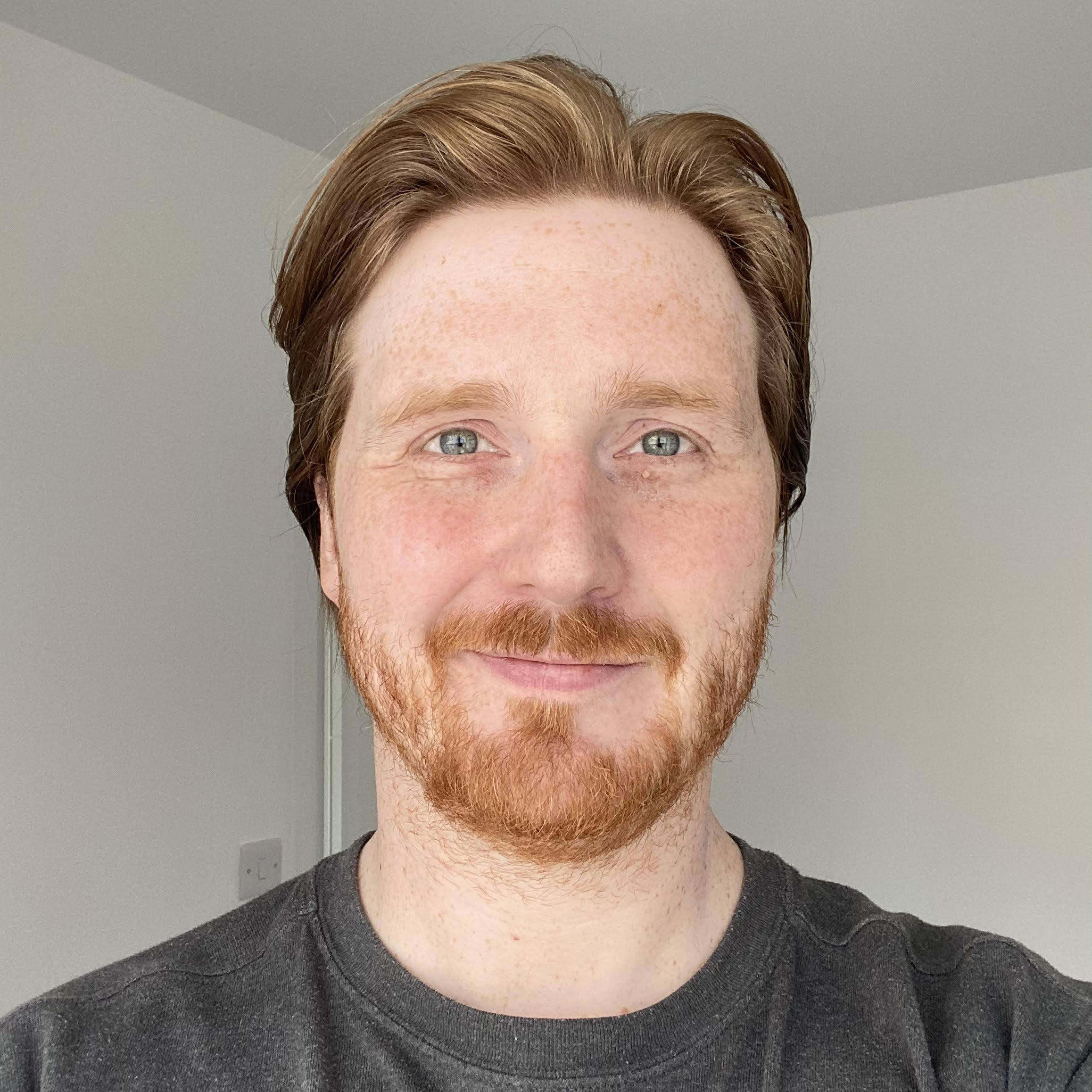 Can you describe your role at the company?
I'm a Business Analyst (BA) at Thoughtworks. BAs help to take a client's requirements and visualise them to make sure that everyone on the team understands what the project is, and so that the customer receives what has been agreed. This is typically done through discoveries and inceptions. In the development stage, we then take the requirements and build out the user journey and project details into stories that development pairs can work on. Through the process, we need to monitor the project carefully to ensure that value is being added to the end-user. There's a lot more to the role and that's the great thing about it. As a Thoughtworker there's even more you can get involved in, it's up to you, each person's role in the company as a whole is totally unique and goes beyond just your job description.
What was it about the organisation that attracted you to the role?
I'm a career switcher and I've worked in retail for 17 years. I was keen for a change but I'm at an age where values are the most important aspect of a job to me. Switching careers and companies can be daunting and I spent 11 years at my last company so it's hard to leave what you know. Finding a company that had strong social values and a healthy workplace was a priority for me, and secondly, it was the role. A friend in Thoughtworks who had worked with me in the past reached out about applying to be a BA. The problem solving, people interaction and the variation in the work was compelling. It offered me all the parts of the job I enjoyed in my previous company coupled with a workplace that encourages employees to ask questions, grow in their role and push themselves.
Can you describe the onboarding process you've experienced?
I joined as a graduate so I went through Thoughtworks University (TWU). Being a career switcher and not knowing a great deal about the software development industry this was ideal. There were no expectations for me to understand everything and I was surrounded by a cohort of people from all different backgrounds who were also learning. I was guided by experienced Thoughtworks employees who encouraged and prepared me for being a BA. It was a busy time and I felt out of my depth but I never felt alone, even though I was the only BA in the intake. After this, I wasn't staffed onto a project immediately and that allowed me to reflect on my time in TWU, this was an important step that I failed to see at the time but looking back, this period was important. When I joined a project as the sole BA I still didn't feel alone, the support and encouragement I experienced in TWU was still there from those around me. This gives you a lot of confidence and really helps you grow in-role. I'm now on my third account and I'm still learning but being out of my comfort zone is easier knowing I have the support of fellow Thoughtworkers.
The long term employee...


Ele Cooper, Business Analyst
Can you describe your role at the company?
I'm currently working as a Business Analyst, in the Professional Services space, working on a large account in the public sector. My team is made up of around 11 people and my role on the team is to work in both the product/business space helping to shape the future of the project. Also in the technology space, working with the developers on the day-to-day delivery of the stories. I have been a Business Analyst for around two years, following ThoughtWorks University, as prior to this I had been working as the office and community manager for Thoughtworks Manchester for three years.
You've been at the company for a number of years, can you tell me what has kept you at the company for so long?
I have stayed at Thoughtworks because of the autonomy given to staff that is intrinsic to the culture here - I love being empowered to make my own choices and work with others to find the best solution. Also, I have stayed because of the opportunities afforded to me in my career progression. I joined as the office and community manager for our office in Manchester. After taking on lots of interesting and exciting projects in that role, I decided that I'd like to train as a BA and Thoughtworks supported and encouraged me in this venture. There are also opportunities to travel to and work in other countries with Thoughtworks, through long term assignments, being able to move abroad with work is the main reason I retrained as a BA and I am looking forward to living overseas.
What would you say to a person considering joining the company?
I would say that Thoughtworks has a strong culture, with many fantastic and interesting people to work with and learn from. There are opportunities for career growth and progression and travel. You will feel heard and respected and if your needs and wants align with Thoughtworks then go for it.
To find out more about Thoughtworks, click here.
If you're a member and would like to take part in a future edition of our Culture Club series, please contact thom@manchesterdigital.com.