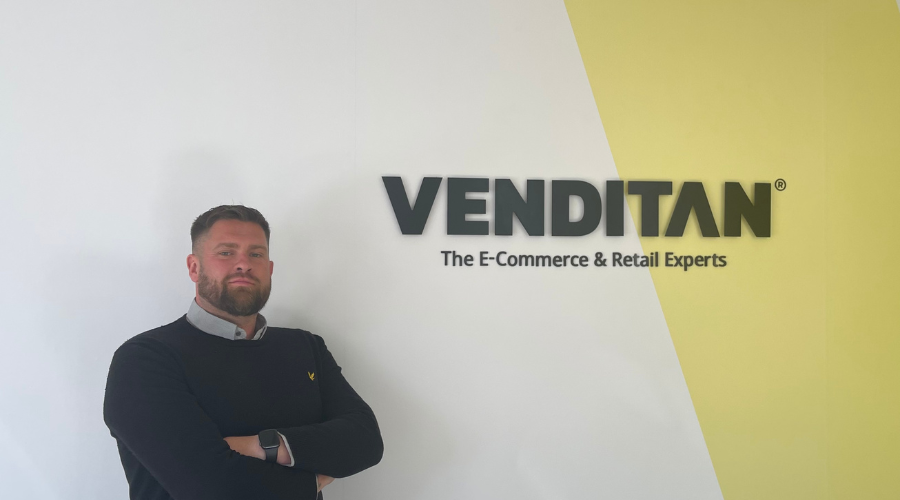 Venditan, the Manchester based eCommerce & Retail software house, have further strengthened their new business team with the appointment of Tom Thurlow as Sales Director.

Thurlow, who joins the firm after 10 years at Yorkshire based Nine Hundred, is tasked with driving Venditan's ambitious growth plans.

The appointment comes alongside a number of new client wins in 2022, as well as a number of new technical hires across software development and UX.
Venditan Managing Director, John Coyne, said "It feels a long time coming. We first spoke to Tom at the start of 2022 and following those first couple of meetings I was convinced he was the number one choice to head our new business strategy. It feels like a long time between agreeing Tom would join us, and him walking into the office, but we had to be respectful to his notice period at Nine Hundred. We have an ambitious growth strategy, the first half of 2022 is shaping up nicely, and Tom will complement this with his undoubted experience and drive.

"I'm delighted to join a fast growing and ambitious business, and it's an exciting sector to be a part of", commented Tom Thurlow. "I'm extremely proud of what I achieved at Nine Hundred, we enjoyed year on year growth and profit across the last decade, introduced new products to the market and grew a really strong sales and marketing team. I look forward to the challenge of replicating that with Venditan".

Venditan, who count eCommerce stalwarts Sigma Sports, Pamela Scott, Nest.co.uk, Le Chameau and Schoffel amongst their portfolio of retail clients, have recently launched eCommerce and EPoS projects for Australian Wine Importers Vinorium, Irish specialist The Equine Warehouse and a major warehouse management migration for the UK's biggest chandlery retailer, Force 4.