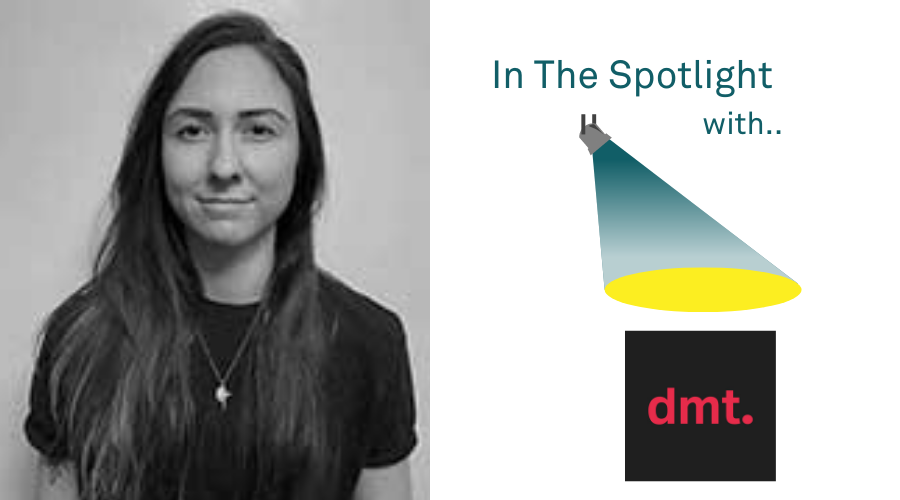 At Manchester Digital we like to interview our members to find out a bit more about what they do and their work in the Greater Manchester digital and technology sphere. This week we're speaking with Kirsty Allen, Head of Marketing/Operations at Digital Media Team, paid advertising specialists for ecommerce companies.
What does your organisation do?
We provide digital marketing services to eCommerce businesses and FMCG brands. Our core services include paid social, PPC, email marketing, social media management and marketing-ready Shopify web builds and migrations. In a nutshell, a full digital marketing toolkit for eCommerce brands looking to grow and scale.
What do you think is currently the biggest issue facing the digital and tech industry?
One of the biggest issues facing us as advertisers is the iOS 14 update, and how that's impacting Facebook advertising. Basically, Apple are giving users more control and visibility over how they are tracked by their apps, and are requiring them to physically opt in to being tracked. If permission isn't granted, apps will have reduced ability to track site and app behaviour via their pixels.
The changes are set to impact all social platforms such as Facebook, Pinterest, Snapchat and TikTok, but will undoubtedly hit Facebook the hardest. We're predicting a drop in performance, higher costs and less relevancy, with the full effects yet to really be seen.
Privacy and tracking is a huge issue facing the industry, and with Google set to remove third-party cookie data from Chrome later in the year, the iOS update is just the beginning. This, of course, pushes even more importance onto businesses growing their own first-party data lists, so that they can communicate with users directly via the likes of email and SMS.
What is your organisation's biggest achievement?
Achieving Premium Facebook Marketing Partner status has to be up there! The Marketing Partner programme recognises agencies for their methodologies, customer success, customer care and expertise, and being a Premium Partner places us in the top 5% of paid social agencies worldwide. Our team worked hard to achieve Premium status, so it's something we're hugely proud of.
What's more, doubling our headcount in spite of a pandemic is testament to the hard work and drive of our senior management team. This growth has helped us open up our service offerings and consequently has seen us grow our turnover by 75% since the beginning of lockdown. We couldn't have achieved this without each and every one of our team members - absolutely everyone has put in an incredible shift!
What would you consider to be your organisation's biggest challenge?
I think it goes without saying that growing a company in such a short space of time comes with its challenges. Due to the restrictions, we had to onboard many new starters completely remotely, and many of our team members have only just met each other in person. We're currently 100% remote as we ended the agreement on our office space, so the next challenge will be deciding how we approach the return to the office, and then how we adapt to being such a larger team in a physical environment. Having to switch to remote working actually helped us tighten up our processes and procedures, so it'll be interesting to see how this translates back as and when we decide to make that shift.
What do you think the future looks like for Manchester's digital and tech sector?
The future is exciting, for sure! Manchester's such an important hub for digital and tech, and I think there'll be so much to catch up on when we can finally all network in person again. It'll be interesting to see how the industry reacts when more things move 'offline' - obviously we've seen such a growth in eCommerce, so whether this continues to grow or levels off will be one to watch.
Tell us something we might not know about your company?
So it's not always been about the glamorous world of eCommerce and fashion! Before we moved into this sector we were actually the go-to social media agency for mortgage lenders and estate agents. As you can imagine, the whole team is thrilled that we've moved onto some more interesting subject matters!
Aside from that, you might be surprised to hear that we're not actually affiliated with the mind-altering substance of Dimethyltryptamine (DMT), it's just pure coincidence! This does lead to some interesting mishaps, including not actually being able to use the hashtag #dmt due to its associations. We once got a warning about it and our director was fairly confused! This might explain why our DMT caps are causing such a stir though...
Thank you Kirsty!
To find out more about Digital Media Team, click here.
Want to raise your business's profile? If you're a member, contact thom@manchesterdigital.com to discuss featuring your content on our site, social media or newsletter. If you're not a member, get in touch today to discuss the benefits of membership.