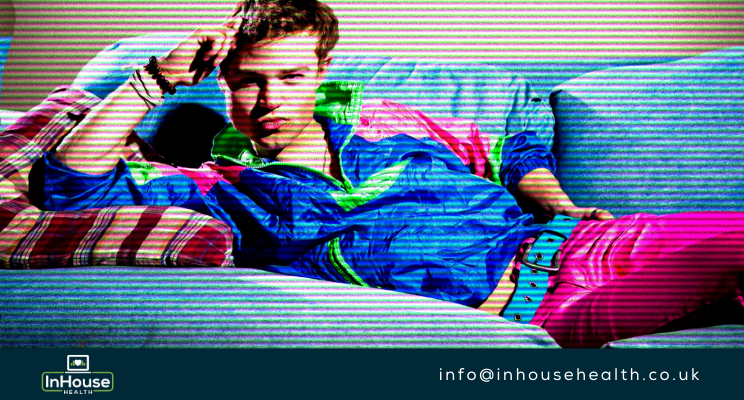 If there's one thing the recent pandemic has taught us, it's the importance of good physical and mental health and wellbeing.
The way we operate and conduct business has completely transformed, with individuals having to navigate and adjust to changes in their working life.
Face to face interactions looked like they may be a thing of the past with people using video calls as their preferred way to keep in touch. With a wide variety of uses, video calls can have an impact on employees' health and wellbeing.
As we navigate the future of work and our preferred way of working, it's essential that you support your employees during this time. Not only because you have a duty of care, but because it's good for business.
Improved workplace health and wellbeing can boost employee engagement and increases productivity and team morale, resulting in improved profitability and growth.
Let's look at how video calls can affect employees' health and quite likely your own health and wellbeing too.
Video Fatigue
Video fatigue is potentially a huge problem and, naturally, some employees will struggle more than others.
There's a high neurodiverse population working in the digital and tech sector. Neurodiversity requires an approach that may be difficult to achieve via video calls. Therefore communication through this method can be draining and energy-zapping. Lots of concentration is needed to process facial expressions, body language and social cues and to interpret what is said.
Employees may have also been using video calls to keep in touch with friends and family during this time, blurring the lines between work and home and exacerbating the 'always on' culture.
Headaches
Like all screen time, if you spend too long sat looking at a laptop or computer, you are more than likely going to develop a headache or tech neck as it's now being called!
Make sure employees are keeping hydrated and getting up regularly to stretch and walk around. Poor posture will also lead to headaches amongst other problems, which we'll speak about now.
Musculoskeletal Aches and Pains
Have you assessed your teams at home to ensure their workstations are appropriately set up?
From screen height, to leg angles and feet position, these are all important to ensure that there is no short or long-term damage to the neck, back, shoulders, wrists, and eyes. Encourage regular breaks and tie in with employees keeping hydrated.
Workstation assessments are a legal requirement in the UK, regardless of where your employees are working.
Frustration
In-person human interaction occurs in real-time. If there's a lag with the video call, people can often end up talking over each other or not knowing when to speak.
Have you heard of gaze awareness? Yes, that's a thing and is similar to mutual gaze (eye contact).
These are forms of non-linguistic communication that we take for granted in face to face communications. They provide a way for us to check that the other person has understood what was said. It appears difficult to achieve this when looking down your laptop camera (or not) to the 20 participants n your meeting, often frustrating people when they have missed their cue to speak.
Frustration can lead to…
Anxiety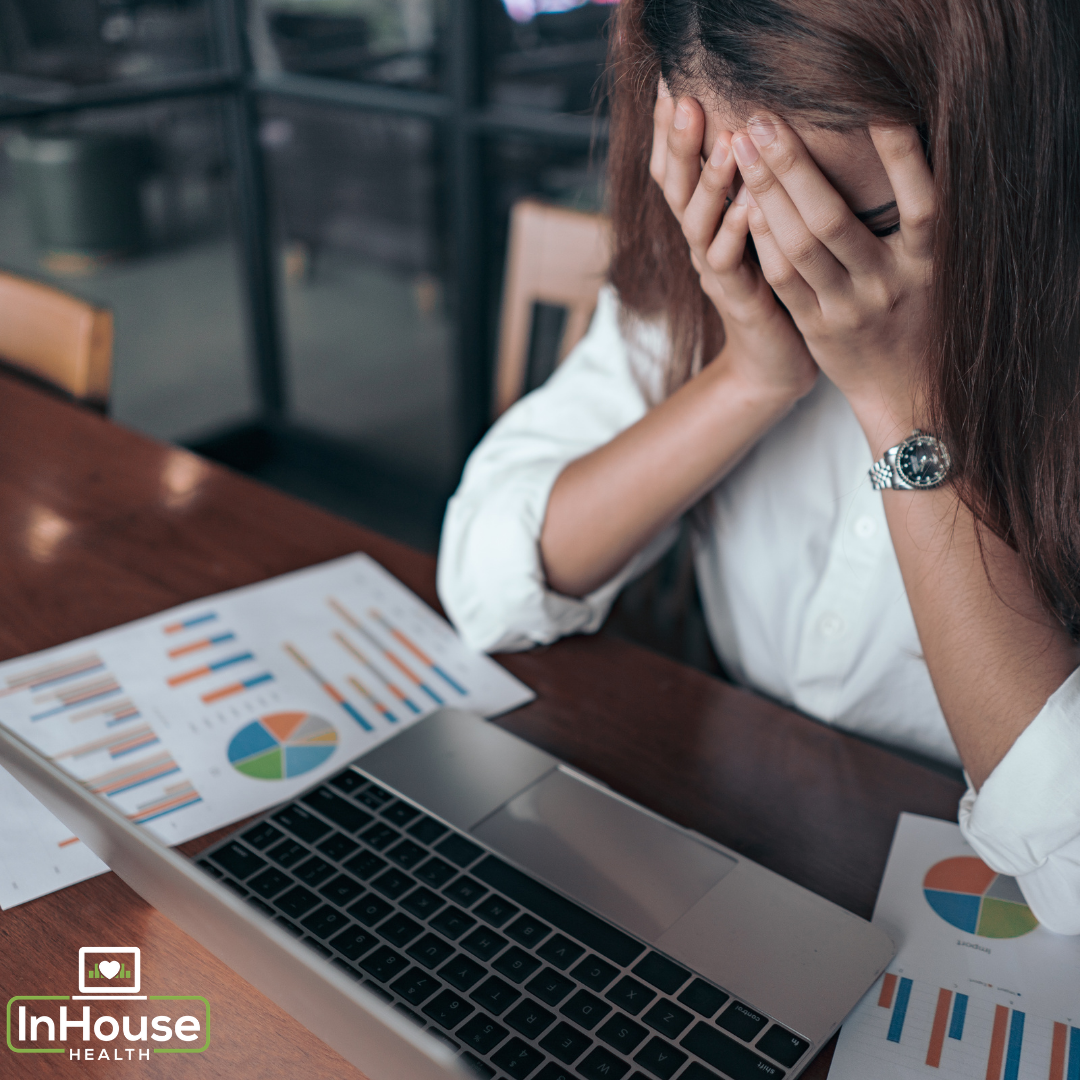 As well as talking over or interrupting each other there are those awkward silences too.
Individuals can panic and worry that the tech has gone wrong or take the silence as negativity from the other person.
A lot of people these days have a dislike of speaking on the phone and adding video on top can make it a whole lot worse.
Professionally I think video calls won't be the cause of someone's anxiety, but they can make existing problems stressful or worse.
However, it's not all doom and gloom, and if I can find a positive I will! So, here's how video calls can POSITIVELY impact your employees' health and wellbeing.
Connectivity
The pandemic has caused a lot of isolation and video calls are a good way to keep individuals feeling connected to the outside world. Isolation led to worse lifestyle choices and increased mental health conditions.
Not only do video calls boost human interaction, but they also allow you to see if someone is doing ok.
Boosts Team Building
Remember conference calls? Now imagine that was the only way you and your teams communicated over the past 12 months! Video calls have allowed employees to maintain relationships and stay productive and creative.
It's not quite the same as in-person meetings, but team video calls are an improvement on phone calls, allowing for eye contact, smiles and fun.
No Travel
I am sure employees haven't missed the commute to the office. Pressed against a stranger's armpit on the packed train 90 minutes before work even starts, not to mention the cost savings of working from home.
Employees can now spend their time in better ways. There is now time to take the kids to school, exercise and to relax with a healthy breakfast before the workday starts.
Whilst it may not be possible to eliminate video calls completely or to control the impact on individuals. There needs to be an awareness that you can do things to support the health and wellbeing of your employees.
It's all about choice and giving individuals options.
Keep communication channels open and look out for those who may not be coping.
Behaviour changes, sloppy work, and social withdrawal are just some of the signs that this may be the case.
I'd love to hear how you and your teams have dealt with video calls. Has it been a huge success or, has it caused issues in your teams?