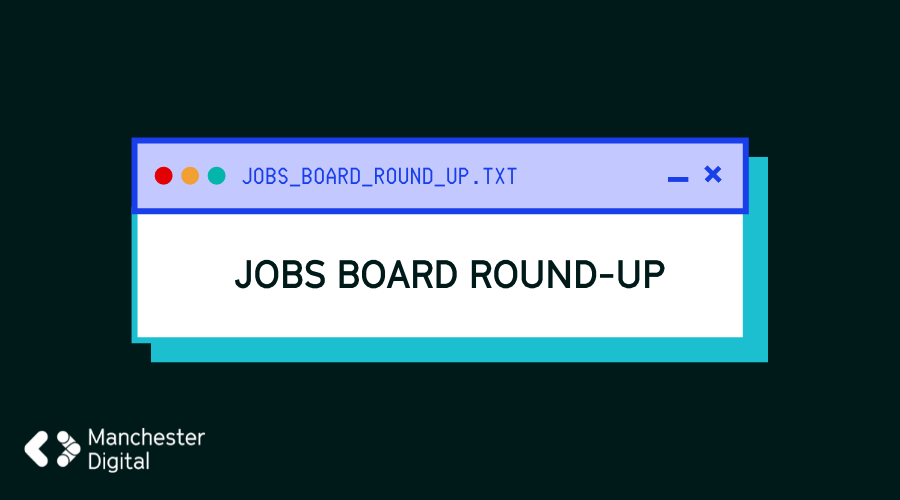 Describe your culture in 3 words
Dynamic, Collaborative, Innovative
Who is your ideal candidate?
At inTEC, marketing is about understanding businesses and organisations across all sectors — and building awareness about how our 'work smarter' solutions can satisfy their needs. We're looking for an experienced and versatile marketing professional who is hungry to do this and more. Our ideal candidate will plan and manage successful cross-sell and upsell marketing activity between our acquired businesses as part of our ongoing growth strategy. They will be comfortable with day-to-day marketing activities, as well as long-term strategy, thriving with tight deadlines and changing needs.
Describe your culture in 3 words
Rewarding, engaging, and fun
Who is your ideal candidate?
Are you an upbeat, friendly, motivated, and pro-active ambitious graduate who is ready to kick off your professional career in sales? Do you want to flourish and progress at a business who will reward your hard work with training and development, progression, and a very realistic opportunity to earn some fantastic commission whilst working for a fast-paced market leading business?
We are on the lookout for highly driven and success hungry Graduates who can deliver a fantastic service to our customers every day whilst also having some fun along the way.
If you enjoy speaking to different people every day, find it easy to build strong relationships and can multitask then we want to hear from you! We are looking to grow and build another team of Sales Graduates in our Manchester City Centre Head Office. We want people who can use their natural personality, skills and put into practice the ISM accredited training you will receive to help you find and offer your customers the best tailored finance solution.
Describe your culture in 3 words
Ownership, Autonomous, Trusting
Who is your ideal candidate?
We're looking for collaborative communicators who are comfortable contacting stakeholders at all levels of seniority, fostering great working relationships. Able to identify and understand complex technical and business needs and provide solutions accordingly.
Describe your culture in 3 words
Open, Collaborative, Innovative
Who is your ideal candidate?
Strong engineering background as a software engineer in a full stack environment with management / mentoring experience. This is an opportunity to join a fast growing scale up business with the opportunity to build a brand new squad.
Describe your culture in 3 words
Digital With Purpose
Who is your ideal candidate?
We're looking for outstanding Software Engineers, who want to contribute to demanding and exciting digital services for the UK Government. Be part of changing the face of public services with the potential to dramatically transform the future of millions of people.
Our Engineers to build and run applications as part of a multi-functional agile delivery team. What really excites the successful candidate is problem-solving and the opportunity to deliver innovative technology that carries real value for users. The candidate will be expected to draw value from collaboration with others, actively seek input from colleagues and value a multidisciplinary team over hierarchy.
This role represents a unique opportunity to join the Health and Disability team at DWP Digital. We're looking for a driven and passionate Software Engineer who would like to be part of a team delivering real value to people that need help during the difficult times of their lives.


Describe your culture in 3 words
Flexible, Challenging & Compelling.
Who is your ideal candidate?
We are looking for multiple DevOps Engineers to join our Platforms team - we use Linux, AWS, Azure, Terraform, CI/CD, Docker, Kubernetes & more. Our aim is to make the UK a safer place through the use of technology.
Role: Seo Specialist
Describe your culture in 3 words
Let's Work Together
Who is your ideal candidate?
The ideal candidate will have between 3 and 5 years of experience in a commercially orientated agency and have proven experience in creating and optimising websites for organic search.
To Create and implement SEO strategies in order to increase volume and quality of organic traffic. Work with our Content Lead to optimise copy and landing pages for improved organic performance. Perform ongoing keyword discovery, expansion and optimisation. Research and analyse competitor activity. Ensure the websites we create are following best practice in terms of optimisation.
Experience implementing internal link, backlink and directory strategies. Up-to-date with the latest trends and best practices in search engine marketing. Experience with website analytics tools such as Google Analytics, Google Search Console, SEMRush, Accuranker (or equivalent).
Strong mathematical/analytical skills. Strong analytical skills and experience generating SEM reports. High calibre/High performing individual who can clearly demonstrate positive results and value brought to clients via organic channels.