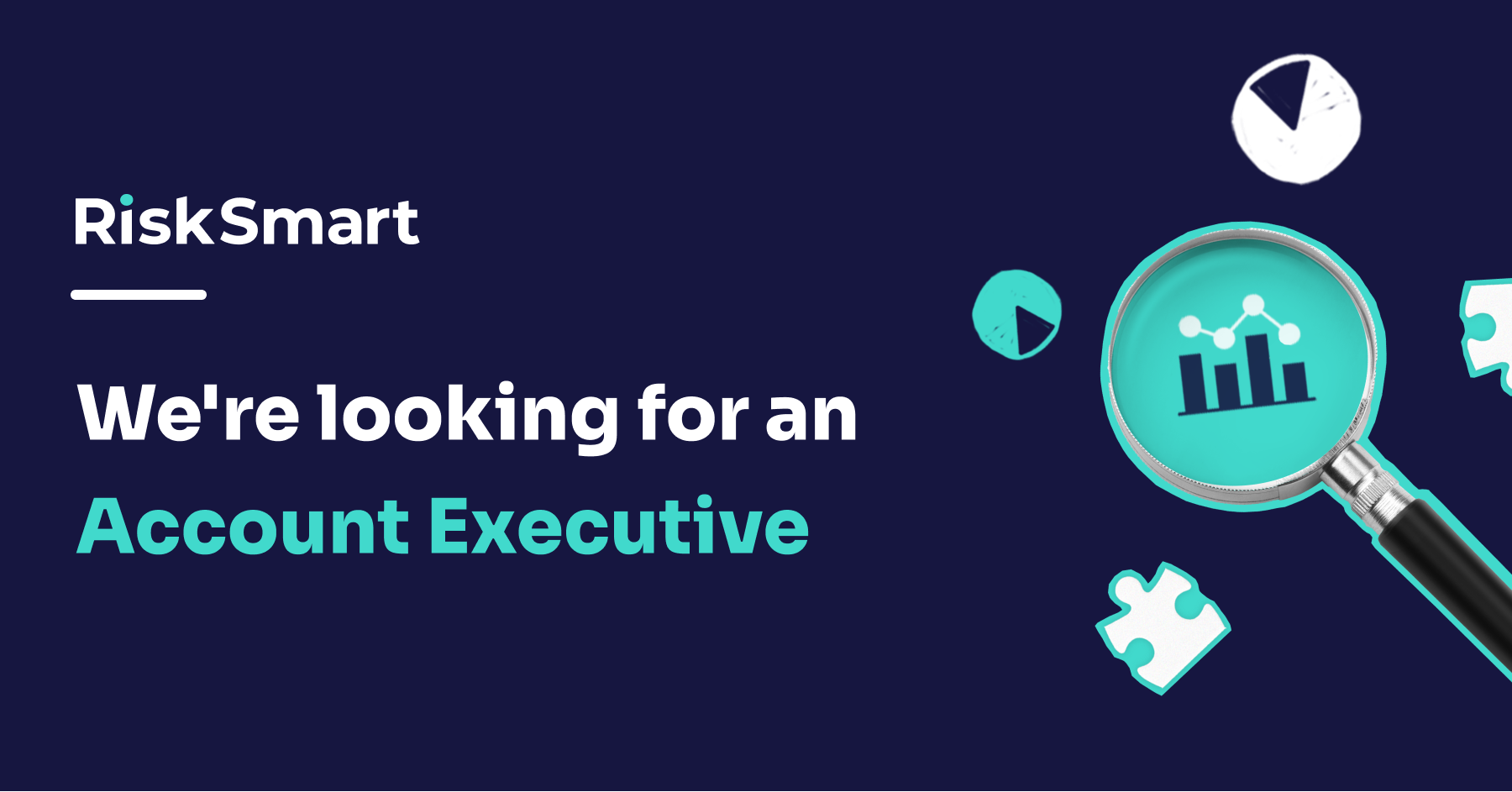 Mega exciting news coming in fresh from RiskSmart HQ: we're looking for an Account Executive to join our team of Smarties.
Want to know a little more about us first?
We're a Manchester-based (duh) tech company with a game-changing risk management software offering.
RiskSmart helps GRC professionals to move away from manual processes, saves them time, and makes navigating today's complex business landscape a breeze.
It's a small team right now – less than 10 – so you'll have plenty of opportunity to leave your mark on the business.
You'll be working with 2 SDRs and our Head of Customer Success to communicate with leads, continue nurturing prospects, and most importantly, close some mega deals.
We'd love you to have existing experience as a B2B SaaS Account Executive, know your way around HubSpot, and have a degree under your belt (although we're not fussy about that one).
In return, we'll give you:
A hybrid workplace to suit how you work best
30 days of annual leave (NOT including bank holidays)
An extra day's holiday for your birthday
And ANOTHER day's holiday for charity work
Sound like your kinda thing?
Head on over to our job posting for more info and the full list of benefits: https://www.linkedin.com/jobs/view/3481250188/?refId=uw3RXHOhjGsOn7es9zu0ug%3D%3D&trackingId=uw3RXHOhjGsOn7es9zu0ug%3D%3D