Social Value isn't just a tick-box exercise, it's woven into the fabric of who we are and has always been a large part of our DNA. Andy Hepworth, our Social Value Director, is spearheading a programme across our family of UK businesses to bring even more focus to this critical component of our philosophy. In this article, Andy explains exactly what social value means to us as an organisation; why we're doing even more now, than ever; and why it's important to us that we're a business driven by purpose.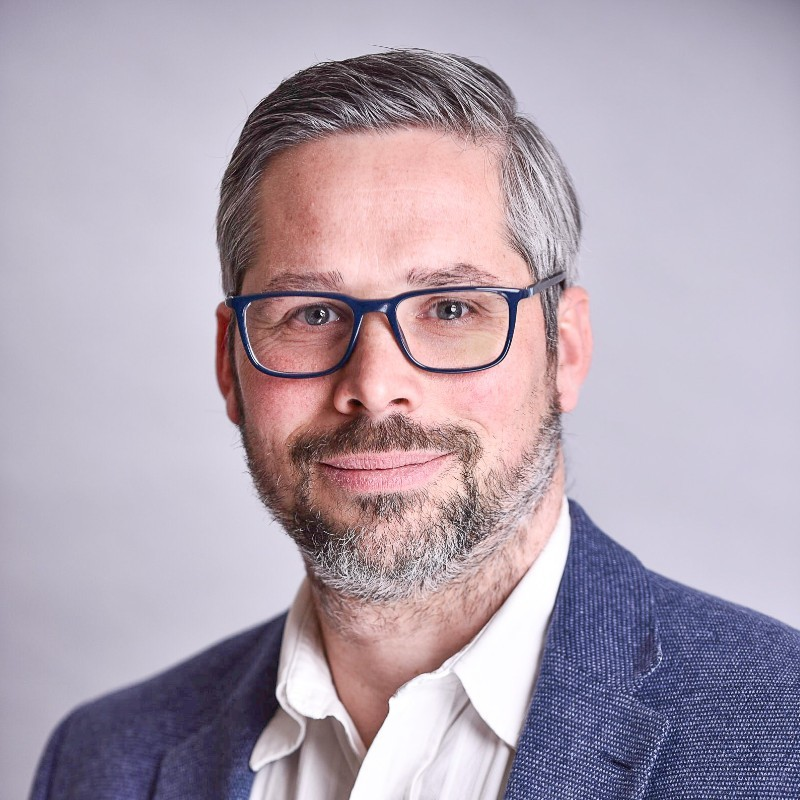 As an organisation, we've always been passionate about driving positive change for our clients, our people, the world we live in, and the communities we serve. We understand that our services only matter if they make life better. From fostering a diverse and inclusive workforce, to ensuring we consider the impact of our decisions on the communities in which we work, operate and serve. And from managing our impact on the environment, to scrutinising the way we work with our network of partners and suppliers. For us, it all comes down to three core components: People, Planet and Purpose.



People
Our business is, first and foremost, about people. And our own people are our biggest strength. So, it's essential that we foster an environment where everyone feels included, valued and empowered. By providing individuals from every background with opportunities to develop critical skills and supporting them throughout their careers with upskilling or reskilling, we can pave the way for meaningful and fulfilling careers. And we create a diverse and committed workforce who have the power to drive change.
The wider industry has recognised that we're a people-centric business, and we're incredibly proud to have received accreditation from Great Place to Work's® (GPTW) UK Best Workplaces™ 2023. We're also ranked by GPTW UK in its Best Workplaces for Wellbeing; Best Workplaces for Women; and Best Workplaces in Tech 2023 listings.
Our people also feel proud to be part of a business whose services and solutions are crucial to the running and wellbeing of the UK. And, in turn, we're also proud to support our people, communities and clients through our volunteering, outreach and charitable causes.
We've developed many initiatives across our organisation that bring all this together, such as:
Recruiting and developing new talent to help grow our business.

Ensuring everyone in our workplace feels supported with their wellbeing.

Embracing our differences and embedding diversity and inclusion within our culture.

Encouraging our people to volunteer their time by providing everyone with three days of paid time off per year.

Supporting a range of charitable activities and partnerships.

Providing opportunities for young people to enjoy a career in STEM (Science, Technology, English and Maths) through apprenticeships and other programmes such as our Accelerated Digital Careers Academy which focuses on opening routes into technical careers for those who may not have had the opportunity previously.

Building partnerships with schools, colleges, universities and research establishments to improve youth employment, diversity and inclusion and develop talent for the future. This includes the Cyberfirst initiative to encourage school children into cyber careers and our partnership with Villiers Park Educational Trust which is helping more than 400 under-represented young people to develop the skills they need to thrive at university and in employment.


Planet
Climate change is widely believed to be the biggest threat facing humanity. Our Environment and Sustainability Team helps us play an active part in making the world a better place to live, where people can breathe clean air, the planet's natural resources are conserved, and future generations are protected from the impact of climate change.
Our sustainability experts collaborate across the business to help empower our people with knowledge, encouraging them to use their skills and talents in developing innovative solutions that support a healthier planet.
We are committed to achieving net zero emissions by 2040 to avoid dangerous climate change. Getting to net zero in a credible way is really important to us at Sopra Steria. That's why we have committed to the SBTi Net-Zero Standard and are making deep reductions in our greenhouse gas emissions. Sustainability is a precondition for net zero. That's why our strategy addresses climate action as well as wider environmental sustainability issues – from reducing energy consumption and waste, to buying renewable electricity. Our ISO 14001 certification for environmental management systems also means we produce sustainability reporting to track how we're reducing the environmental impact of our business.
We also recognise that we don't operate alone. So by incorporating sustainability principles into the design and delivery of our services, and into our buying practices, we also support our clients and suppliers in their net zero journey.


Purpose
Our work touches many lives in the UK, and our focus is on providing services and solutions that support our clients to make a positive difference. From helping the Government provide essential public and health services that offer more convenience and choice, to improving financial services that deliver fairer, customer-centric solutions.
We think of and provide solutions for the long term. Working in partnership with our clients – as trusted advisors – we deliver sustainable growth and services that drive positive change in business and society.
Whether that's NHS Shared Business Services supporting world-class patient care, or SSCL providing critical services for UK citizens through our work with government departments and police forces.
We're also working continually to make sure our supply chain is fair and encourages innovation; comprising of businesses that operate ethically and sustainably.
We're striving to ensure that all our procurement decisions and specifications provide social, environmental and economic advantages to our customers and the wider community. With a focus on supply chain engagement, we want to ensure that social value is woven into every project, tender and strategic decision, we commit to creating social value every day. This includes empowering our employees to think beyond the usual commercial frameworks, embedding social value from the inside out.


Leaving a lasting legacy
Through our People, Planet, Purpose approach, we're committed to delivering social value within every decision we make, so that as an organisation and as individuals, we can be proud of our commitment to leaving a positive legacy and making the world a better place. This involves doing the right thing when we're making key strategic decisions, but it's also about how we all go about our day-to-day roles.
Our desire to create a lasting social value legacy is best summarised by our own 'Living Philosophy', which underpins our company culture and is driven by our people, united by a greater purpose:
"If we respect one another, our clients and their customers. If we care for our planet and our community. If we strive for excellence in everything we do and create the conditions for excellence to flourish. And if we use our empathy to understand, to connect, to create and help shape better solutions together. Then we can shape our world for the better."
We're looking forward to continuing to shape our social value initiatives, so we can build on our wonderful heritage and create lasting change where it's needed the most. For more information, please contact andrew.hepworth@soprasteria.com.