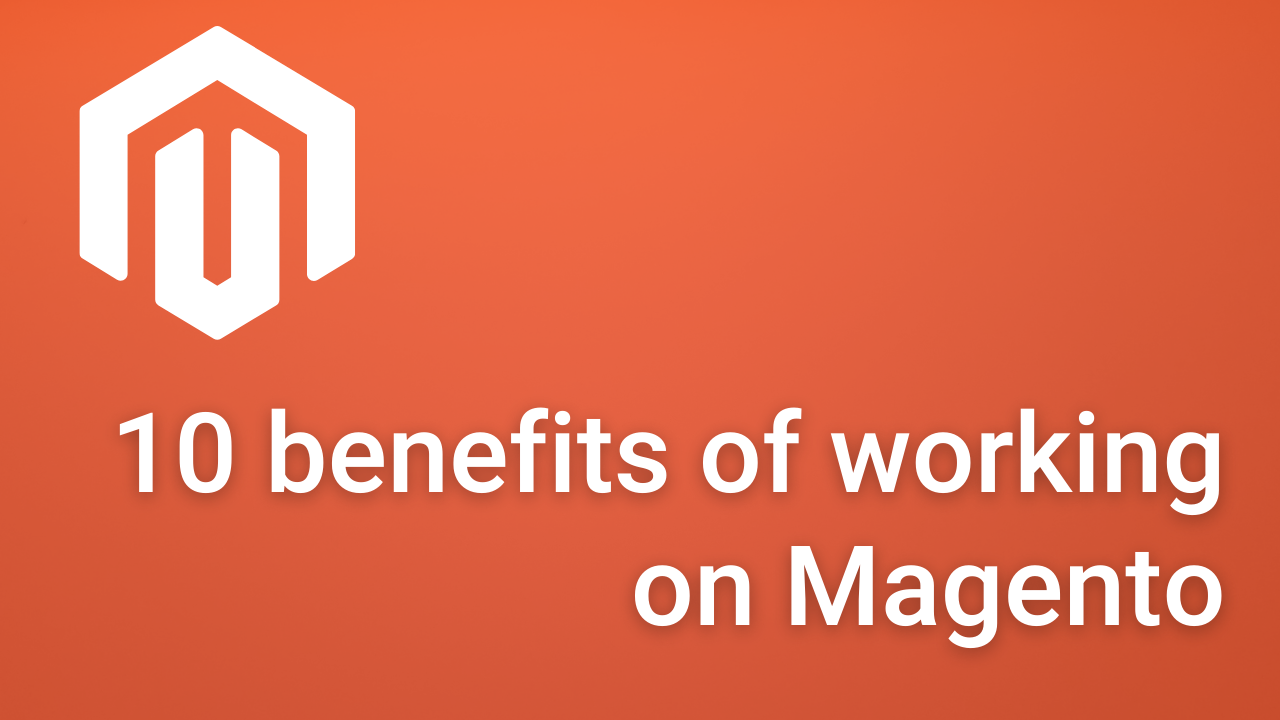 At Ampersand, we work with high-growth retailers to scale up their website and operational performance across a broad range of sectors to enable their business to grow. We choose Magento as the platform for our clients due to the platform's flexibility. On Magento we are able to deliver large-scale transformation projects such as moving to a marketplace model, combat major operational issues like order tracking and warehouse management, as well as improving stock management for complex, vast catalogues.
The Magento platform offers everything we need it to, we've listed 10 of the core benefits of using the platform below.
What is Magento?
Magento is an open-source ecommerce platform that provides online retailers with a versatile shopping cart as well as control over their online store. Magento is one of the leading ecommerce platforms, according to BuiltWith, more than 30% of businesses in the industry have opted for this CMS. This includes some of the biggest UK retailers, such as Barbour, Bulk.com, Trespass, Seasalt and Robert Dyas. (https://paulnrogers.com/magento-websites/)
Cost
One of the major benefits for our clients is that Magento is totally free to use, meaning our clients do not need to pay annual licensing fees that can really mount up especially when charges are often based on your annual revenue.
Customisation
Magento is a self-hosted platform. This means it provides retailers (or their development team) with complete control and direct access to hardware. Users can boost website efficiency by using Magento on a self-hosted platform and another benefit for developers is that they have complete control which enables them to customise and incorporate any desired features to the platform. This isn't the case with other large ecommerce platforms such as Shopify and Salesforce.
Flexibility
Developers can customise both the frontend and backend, therefore enabling retailers to bring their ideas to life as well as meeting all requirements. This means it allows retailers more choice of things like payment methods and third-party applications due to the open-source nature of the platform. If there is a need to completely transform your website, rest assured that the flexibility offered by Magento will enable you to do so.
Scalability
Magento is a modular platform, this means that the platform's database structure is built to be scalable. You can easily build both small and large websites, as well as anything in between on Magento and due to the platform's flexibility, your site can grow with your business as you add and manage more automated features to the architecture.
Integration
Magento enables us to carefully select the best technology partners out there today and integrate them with our clients' websites. This means our clients get access to best-of-breed systems, enabling them to transform and grow by solving their most complex technical and operational challenges whilst remaining on Magento. You can read more about our approach here.
Quick delivery
With Magento, we can access all areas, so when we accompany that with our very own systems integration software, Snow.io, it truly means we can deliver results and complex integration projects quickly and efficiently with our specialised in-house team.
Multi-store functionality
With Magento, you can go global with your online business as the platform allows you to manage different store views for multiple countries, each store is still able to have its own product catalogue which can be viewed from a single admin panel. This feature of Magento saves users a lot of effort and time and isn't widely offered on all ecommerce platforms. You can find more information on expanding into international markets on Magento here.
SEO
Magento is an SEO-friendly ecommerce platform. That's right you'll be able to use best practices such as XML sitemaps, meta information, advanced permalinks, tags and more.
Mobile-friendly
User experience is a crucial benefit of Magento, and that doesn't stop on desktop. Of course your ecommerce store needs to be mobile-friendly, and we're sure it already is, to an extent… but Magento websites are automatically optimised for mobile devices, making it one less step that needs to be worried about.
User community
Magento has a large developer group, as well as numerous technology and solution partners, meaning anything your retail website requires either already exists or can be created soon. In fact, Ampersand employees are active members of this community and even post our solutions and time saving tech fixes to our Github channel.
Whether you are already on Magento and in need of an upgrade, or you're considering replatforming in the next 18 months, get in touch with us to start a no obligation conversation and discover how Ampersand can maximise Magento for your business needs.