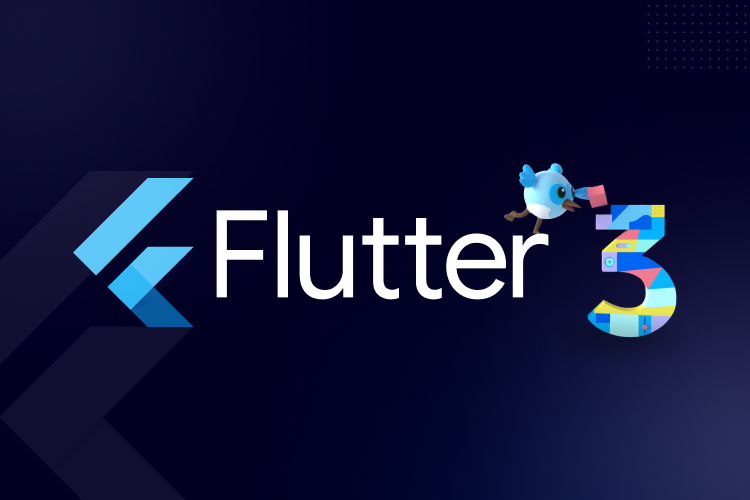 Flutter 3.0 released
Foresight Mobile were one of the earliest adopters of Flutter in the UK. Flutter is Google's revolutionary new mobile app development framework, and is under constant development to add new features, platforms and improve performance.

On May 11th, Google announced the release of Flutter 3.0, and you can imagine that we, as a specialist Flutter agency, all got a bit excited.
What does Flutter 3.0 mean for you, though?
Originally released in May 2017, Flutter, simply put, is the future of mobile and web app development. Four years after the first stable beta release, 500,000 Flutter apps have been released. Flutter allows developers to write one single codebase - and run it on all modern mobile, web and desktop platforms.
This means it's quicker - by far - to develop apps using Flutter - and support and maintenance are much less problematic. What does this mean for our customers? Simple.

Flutter halves the cost of developing software using traditional Native methods.

Flutter runs on the Web, iOS, Android and Windows and now Flutter 3 allows stable support for MacOS and Linux.
Multi-platform support
Originally starting as a mobile-only solution, Flutter has evolved into a multi-platform framework. Flutter is now available for a variety of platforms. This means that the codebase for your Android and iOS mobile apps can also be used for your web and desktop apps.

In other words, no connectivity or maintenance problems. One provider for all your web, mobile and desktop solutions. Everything sings from the same hymn sheet.
Flutter now performs great on
Android

iOS

Linux

MacOS (El Capitan +)

Windows (7+)

Web - Chrome, Safari, Firefox and Edge
On MacOS, Flutter 3 supports both Intel and Apple Silicon processors.
Turbocharged UI across All Platforms
Not only does Flutter 3 run on an increased number of platforms, the new Material 3 library means that they can all share common design features, while still allowing for great customisation. Flutter has been designed to look great and provide the best possible user experience - now your desktop, mobile and web apps can all have a consistent look and feel that's tailored to the window or screen size.
Engage Users with Casual Gaming Features
85% of all developers agree that Flutter has allowed them to make more graphically appealing apps. And with Flutter's new 1st party Casual Games Toolkit it's now possible to produce great animations and casual game features features in any Flutter app.
1st Class Integrations
Flutter already provides great integrations for back-end services such as AWS Amplify, AppWrite, Sentry and Firebase. These back-end services vastly reduce development time, especially for new products and startup services. A great example of this is the FlutterFire UI plugin, providing reusable user interface components for authentication and registration.

Flutter 3 represents an ongoing commitment by Google to produce the next generation of integrated mobile, web and mobile app development software. We're massive fans here, and we think you will be, too.

Interested in having a chat about commissioning an attractive, high performance and integrated mobile app for your business?

Click on the link below for an informal chat!