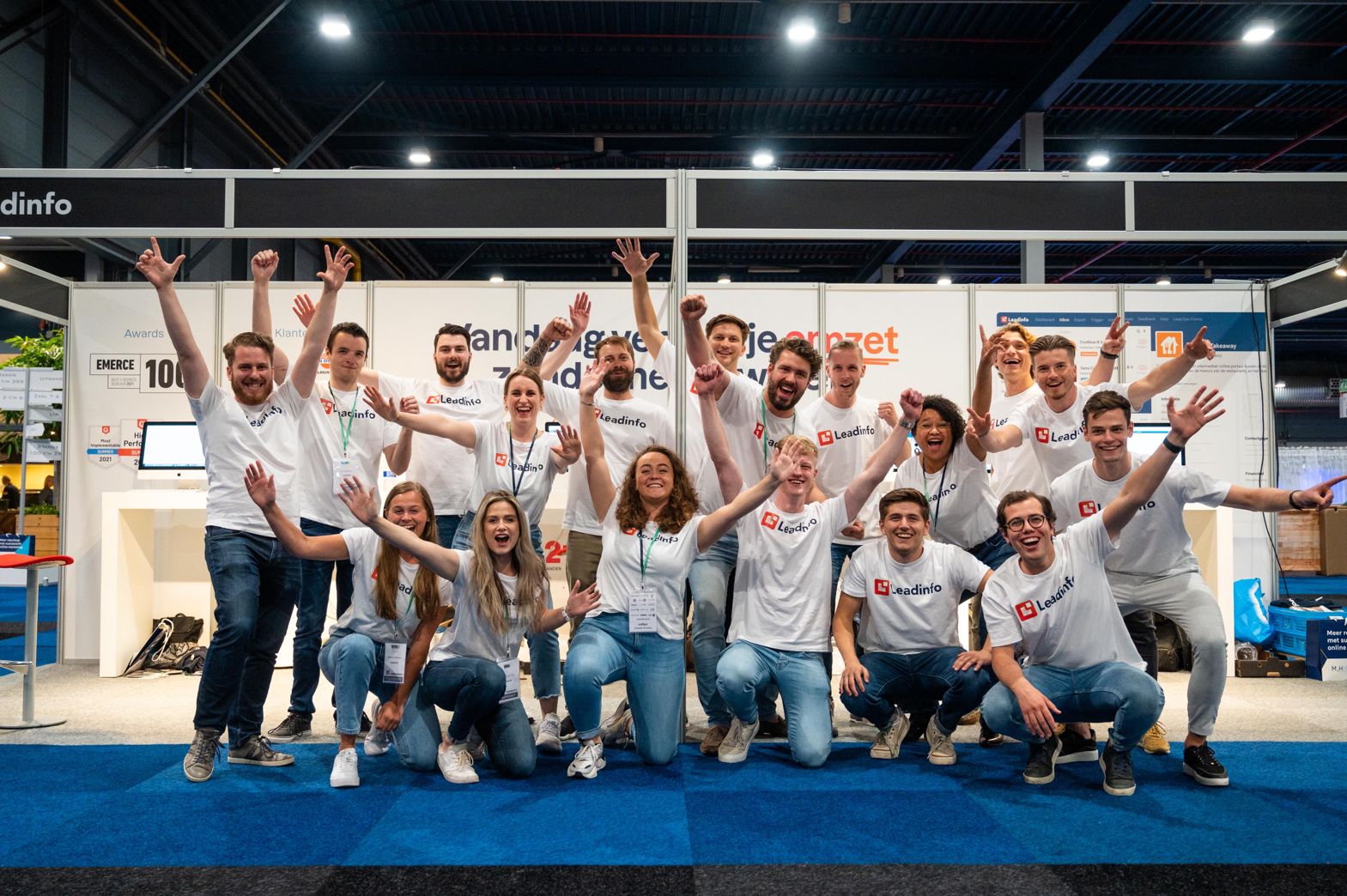 Working at a startup can be fun, smart and even a career-changing move. And while we may not have the sex appeal of Apple, we still offer some unique opportunities such as more ownership, the chance to make a difference and be a part of our company's growth, and one adorable office dog. Furthermore, we value our people, as, without you, we wouldn't be able to accomplish any of this. So here's a sneak peek at what it's like to work for us and why you should take the plunge and enter the startup world.
Numerous opportunities and lots of room to grow
We're a small team, so by working with us, you're part of the foundation. You're at the heart of something that is growing bigger, meaning there's a lot of room to develop yourself and your skills. Your experience and the unique way in which you approach and solve a problem will be noticed and appreciated as you'll be exposed to various challenges and opportunities that are up for grabs should you be interested.
For example, take Carl, our Swedish Partner Manager. He's eager to help Leadinfo grow and noticed that, due to time difference, we were not able to converse one-on-one with our customers in North America. Spotting an opportunity and wanting to help push forward our expansion in that market, Carl took it upon himself to reshuffle his schedule to accommodate the needs of those customers. His initiative has propelled our growth and placed him as the face of Leadinfo in North America.
This type of initiative is not mandatory or expected. However, should you want to move in a horizontal manner or tackle a project of interest to you, we encourage it and will support you in your endeavours. And as we continue to grow, there will be new and diverse opportunities that will keep presenting themselves—waiting to be grabbed by an interested party.
We're open to new ideas
Leadinfo started as an idea and evolved into a software company that services companies around the world. But it started as a simple thought. So we recognise and value unorthodox and imaginative ideas—because we wouldn't be here if someone hadn't taken our founder's idea seriously.
So as we continue to grow, we welcome all crazy ideas as to how to do things differently, stand out from the competition or simply smooth out operational processes. According to Quirijn Kleppe, our operations manager, we encourage it: "we love having people on our team who don't just think outside the box—they throw the whole box out of the window and build something completely new."
We're in this together
Whether you have a simple question or tackling a totally new project, you're not alone. Because we're a small team, we're all quite close and work in alignment rather than against each other. Because regardless of our KPI's and monetary goals, we are united behind one goal: winning. So you'll be part of a crew of passionate people who care about their work and are eager to help you and the company succeed. We support each other, and we'll be the first to celebrate your achievements.
And regardless of our growth, we aim to prioritise this connection that our team has with each other. We'll keep promoting collaboration rather than competition to ensure a healthy and lively working environment.
Chat with our CEO on the daily basis
You could spend years working at a large corporation without ever speaking to your CEO. At Leadinfo, our founder knows everyone's name and is aware of and involved in people's processes. He may have his own office, but he's easily reachable on Slack and comes out to say hi, have a chat with employees or congratulate them on a win. We also hold monthly "Ask Me Anything" sessions so you can pick his brain about a specific topic or discover more about the health of the company.
How can you recognise him? He's the guy with the dog. So don't be shy, say hi to our CEO.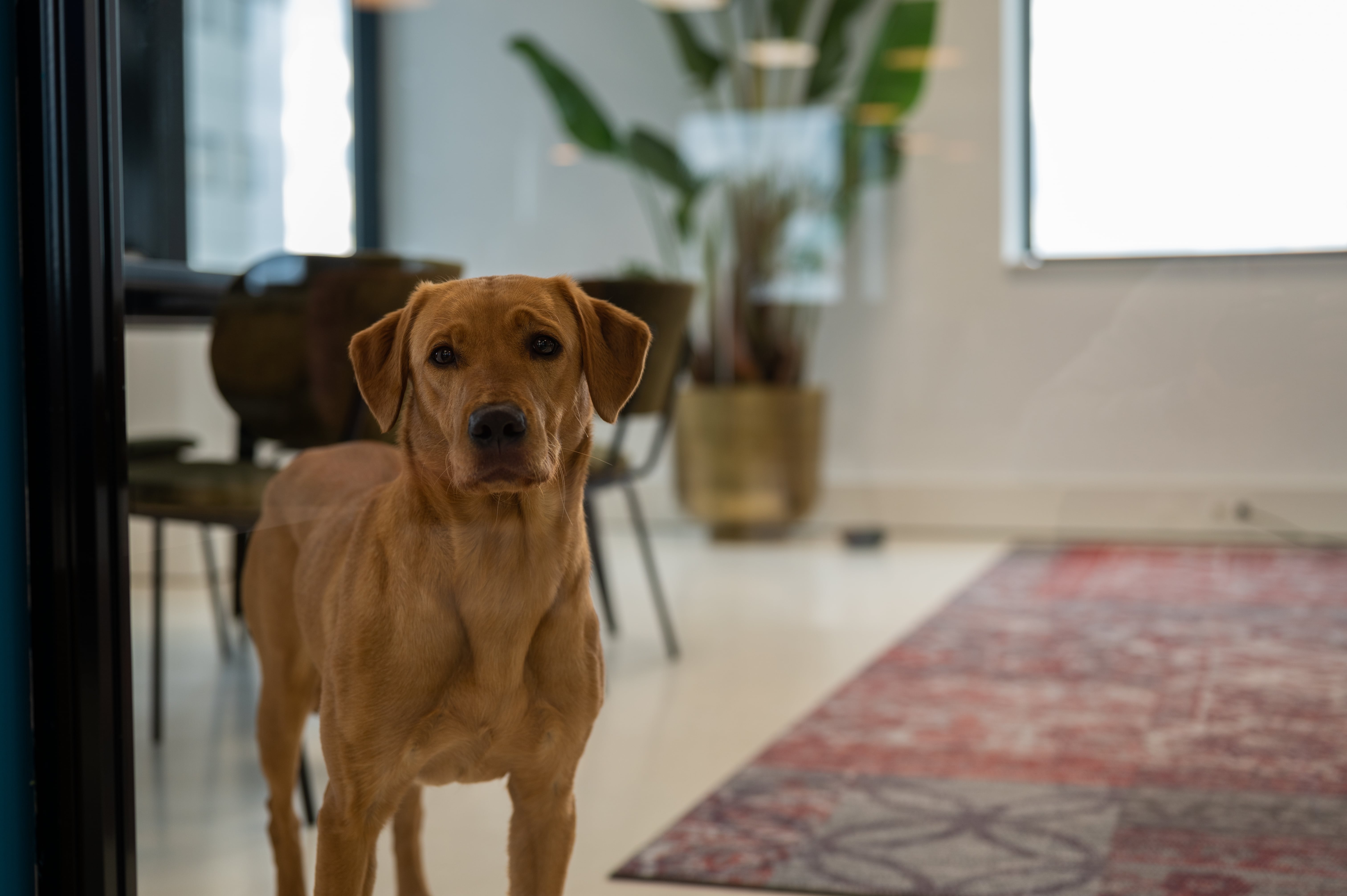 Small perks to simplify your life
The above mainly describes our company culture; however, we also offer a few perks that aim to make your life easier. For starters, we offer all full-timers a laptop equipped with the software they need to succeed. It makes it easier to align when we all have the same tech, but it also offers you a clear distinction between your work and personal life. We also provide everyone with daily lunch options to keep your brain sharp and Friday night drinks to celebrate our weekly achievements.
However, beyond working hard, we also like to play hard. So we have a pool table, an Xbox gaming system, a chess set and a mini basketball hoop, all of which overlook an incredible 360-degree view of Rotterdam.
The Leadinfo startup life
In our relentless pursuit to give our clients the best leads, we empower you to grow but we'll be there to share knowledge, support you and celebrate your achievements every step of the way. We work fast, we work smart and ultimately, we go for the win. Because that's what life at Leadinfo is about: winning and enjoying every second of it.