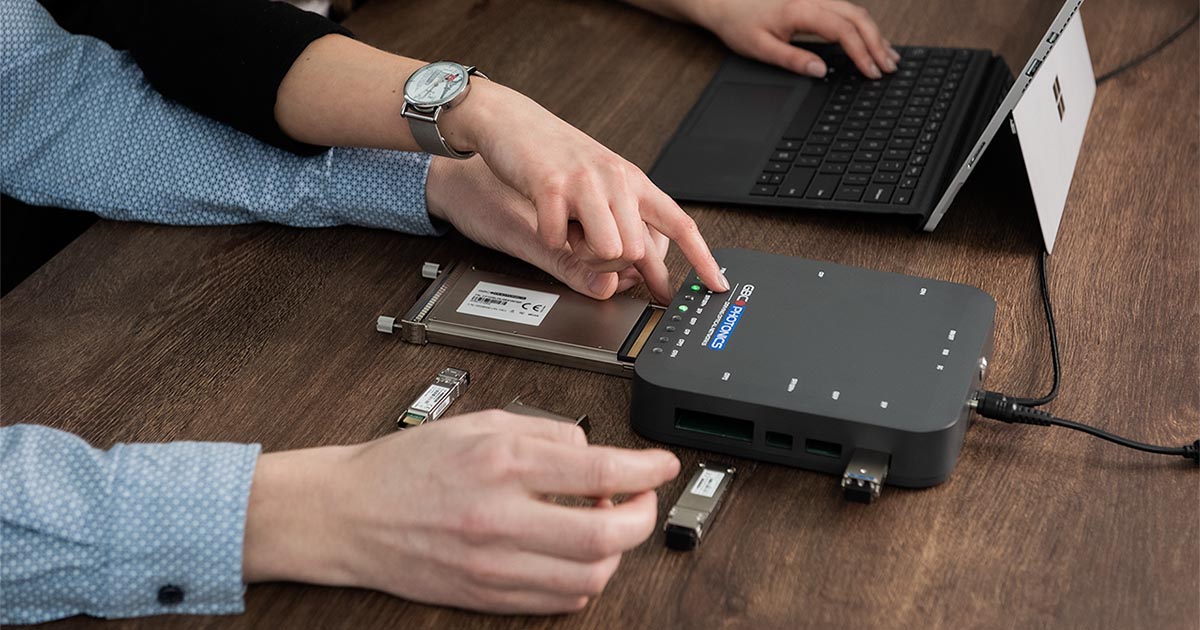 Dealing with a wide variety of optical transceivers and interfaces can be frustrating and time-consuming — even after careful consideration, there's always the chance that your transceiver of choice won't be supported by the device you need to set up. But what if there were a simpler way? Here Marcin Bala, CTO at telecommunications networks specialist Salumanus Ltd, explains the benefits of a universal transceiver.
Setting up fibre-optic link requires a certain amount of research. Some of the steps that engineers will usually take involve consulting network inventories, talking to warehouse sales assistants, and ensuring that the sales department got all the necessary information from the client.
Yet, upon arriving at an installation site, they might still be faced with a bad surprise. After inserting a transceiver into a switch or router port, the dreaded words might appear on the device interface — "transceiver unsupported." It's easy to imagine the engineers' reaction.
As frustration mounts, the technical team might try to find the root of the problem. Is the designer to blame? Was the network inventory information incomplete or incorrect? Was there a communication problem with the client? Regardless of the reason, in the end, the only solution is to head back to the warehouse and exchange the transceiver. Or is it?
An easier alternative?
Find out more how you can simplify everyone's job, with benefits for sales departments, designers, warehouse staff and engineers.Read more


Like, share and follow Salumanus Ltd. on LinkedIn