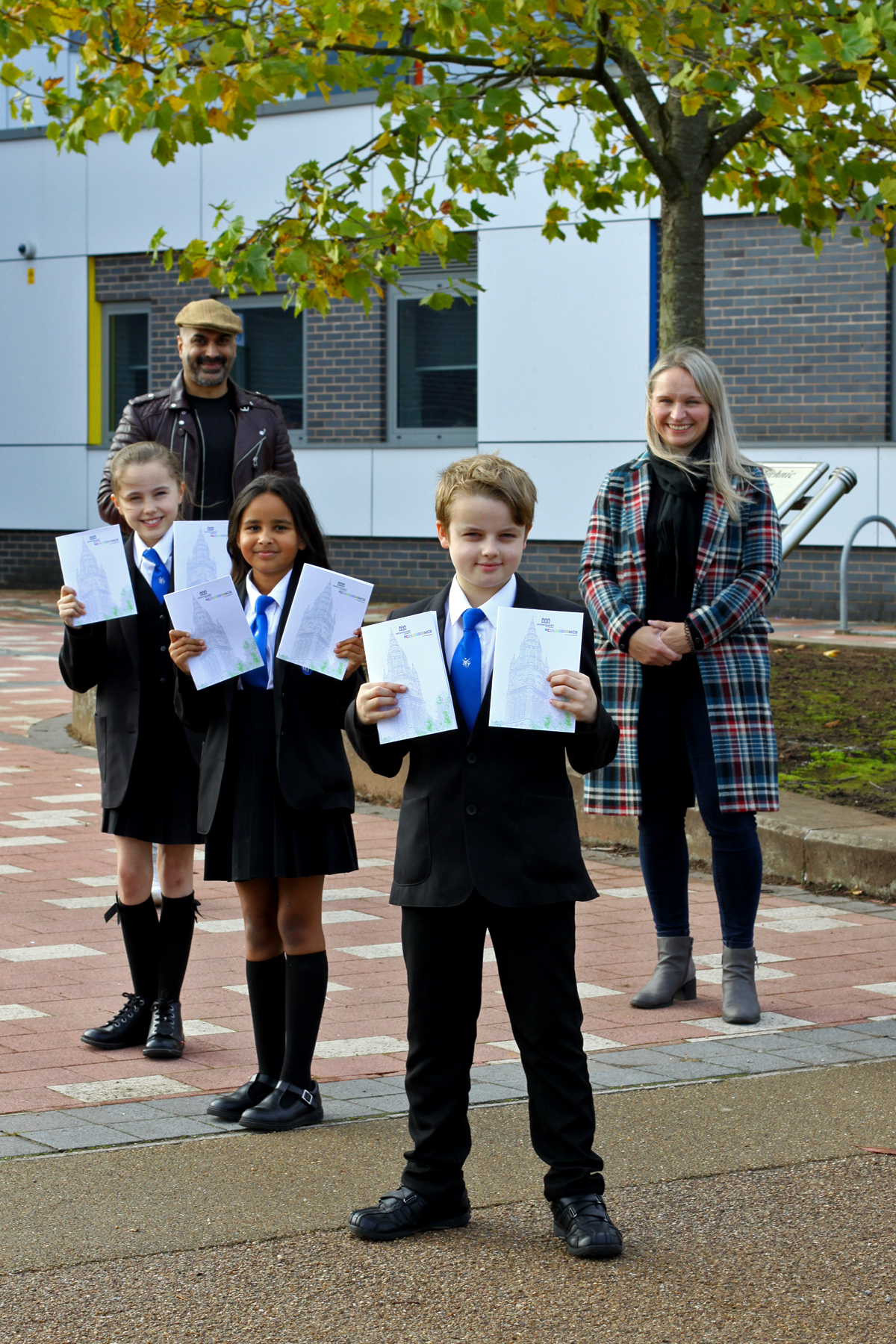 Manchester data centre operator, TeleData, has partnered with local photographer Shiraz Anwar to produce 100 mindful colouring books of Manchester which TeleData has donated to local Wythenshawe high school, Manchester Health Academy, to support the school's focus around the positive mental health and wellbeing of its students.
The colouring books feature iconic Manchester landmarks which were photographed by Shiraz, and turned into colourable illustrations as part of his #ColourInForGood initiative to promote mindfulness as a route to improved mental health – particularly poignant in the current climate.
TeleData chose to donate the books to Wythenshawe secondary school - Manchester Health Academy - where the books will be used as part of the school's SEN provision and to help students experiencing anxiety as a result of the disruption brought about by the Covid-19 pandemic.
Through the collaboration, TeleData purchased 100 of Shiraz's colouring books of Manchester, and 50% of the proceeds were donated to We Love Mcr Charity, which works to improve the lives and life chances of Mancunians and their communities.
Photographer Shiraz Anwar commented; "I wanted to put together a project in which I could use my work for good, supporting local communities with the help of local businesses. By collaborating with TeleData we have been able to support two organisations simultaneously - Manchester Health Academy and the We Love Mcr charity, and we hope that given the success of this project, we can work together again in the future to the benefit of other local charities and community groups."
Helen Walker, SENCO at Manchester Health Academy added: "Manchester Health Academy's student body includes a high proportion of SEN and disadvantaged students, with whom we work hard on personal development, with a focus on mental health and wellbeing. Mindfulness and positive mindset play a big part in education, particularly at the moment, and there are many students who will benefit from this type of relaxation therapy, which has been proven to reduce anxieties and promote positivity. We were delighted to receive the books and thank TeleData for their kind donation."
The #ColourInForGood colouring books of Manchester were purchased by TeleData with 50% of the proceeds going directly to the We Love Mcr charity. The book is being made available as both a hard copy colouring book, and a digital download.
Ged Carter, development manager of the We Love MCR charity added: "This is a brilliant idea, giving a beautiful book of Manchester images to young people, and raising money for We Love MCR at the same time. We are very grateful to TeleData and Shiraz for this innovative support. The money raised will go towards our Manchester Rising Stars Fund in which we support talented young Mancunians who need a bit of financial support to overcome barriers and achieve their ambitions."
Matt Edgley, director for TeleData added; "Helping the local community, whether that be charities, schools or other organisations on our doorstep is definitely a priority for us, and we were excited to work with Shiraz in this creative and innovative way of supporting local people through colouring. I hope that the students enjoy the books and can really benefit from the respite that colouring can bring - particularly as students continue to face disruptions and uncertainty around both their school and home lives as a result of the Covid-19 pandemic. We're hoping to roll out similar projects in the future which will enable us to reach as many local community initiatives as possible."
Based in Wythenshawe close to Airport City, TeleData is a data centre facility offering colocation, cloud hosting and data centre services to businesses across the UK.
To find out more about TeleData and its services, visit www.teledata.co.uk.